We hold TRUNKSHOW of eyewear maker "nackymade" for a limited number in Drake's Ginza store on Friday, February 16
BRITISH MADE / Drake' s
Fashion
In Drake' s Ginza shop to add to BRITISH MADE Ginza store as Shops in-shop, we hold TRUNKSHOW of "nackymade" only in 1st on Friday, February 16, 2017.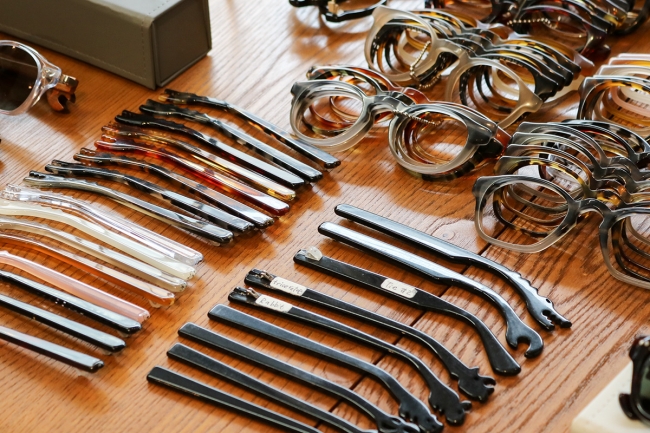 We raise "the making of glasses including collaboration with "Drake' s" which is British high quality men's clothes, accessories brand which are emoshonaru" in concept and hold TRUNKSHOW of eyewear maker "nackymade" (nakkimeido) playing an active part based in Kanbe regardless of home and abroad in DRAKES Ginza shop only in 1st on Friday, February 16. On the day Naoki Nakagawa comes to the store and can order one point of original such as frame, hinge, temple, lenses, KOLOR to preference of customer.
※We plan sale of ready-made article.
[nackymade Trunk show]
The date: Friday, February 16, 2017 from 11:00 to 19:00
Contents: Custom tailoring of glasses, sale of sample frame.
Price: Custom-made frame (plastic frame) = 59,400 yen (tax-included) ...
Regular model (ready-made frame) = 47,520 yen (tax-included) ...
Deadline: Approximately four months
Held store
Drake' s Ginza (we add in British maid Ginza shop)
TEL: 03-6263-9955
URL: https://www.drakes.jp/ / http://www.british-made.jp/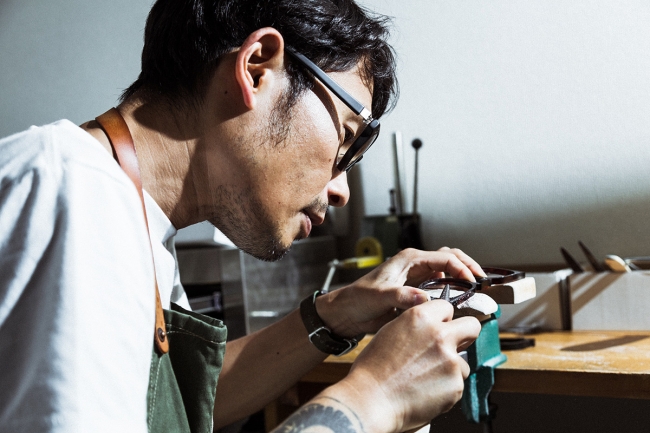 nackymade Naoki Nakagawa
We open atelier and Shops after ascetic practices of production technology in glasses factory, ascetic practices of design in plan company, ascetic practices of eye examination technology in ophthalmology, ascetic practices of customer service at retail store in Kobe in September, 2004. We begin production service of "custom tailoring". We exceed fence of the industry in concept by "the making of glasses which are emoshonaru" and, regardless of home and abroad, are active with faith.
http://nackymade.com/
Drake' s (DRAKES)
We are particular about material of the highest grade and the original manufacturing method, and Drake' s founded in 1977 brings about men's clothes which we can wear more than the times including high-quality shirt made in handmade product State of made original tie and Somerset in factory of London while inheriting rich tradition made cultivated in the U.K.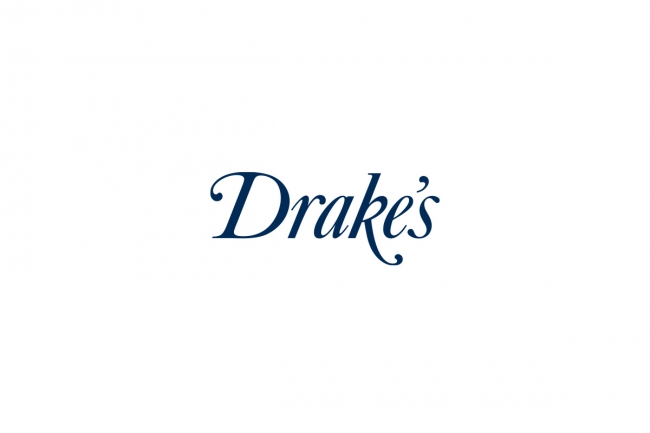 BRITISH MADE / Drake' s
Floor: 5F
Event name: nackymade Trunk show
Period: 2018.02.16
It was finished
2018.01.29 improves