-limited holds "London Aroma Stand" which can make aroma using essential oil of U.K.'s best well-established her bal Shops on Saturday, March 3!
BRITISH MADE / Drake' s
Events
BRITISH MADE which sends "story lifestyle that there is of the U.K." to concept in Stories of British Life which Watanabe industry presents.
We hold event that can mix "roll-on bottle" carrying flavor to preference in BRITISH MADE Ginza store on Saturday, March 3.
Her bal Shops, essential oil of Baldwin of British one long-established store where it was founded in the home, London of aromatherapy in 1844 that we used.
On the day you offer approximately 60 kinds of essential oil including spice system, herb system, citrus fruit system from floral flavor that jasmine, Rose, NERO re-nadono are gorgeous and can choose combination you like from type or effects of flavor. Not only we enjoy flavor, but also, unlike artificial flavor, pressure both heart and body to work on roll-on bottle of flavor to make with 100% of natural essential oil. As it is roll-on bottle type easy to carry around, at this curious time of drying at hand, it is available as nail oil.

The event details
The holding date and time: Saturday, March 3, 2018 ※Time required around 15 minutes (finished as soon as materials disappear)
Part of the from 11:00 to 13:00 morning
Part of the from 14:00 to 19:00 afternoon
Contents: Production of roll-on bottle using essential oil of Baldwin
Entrance fee: 700 yen (tax-included) ... (it varies according to essential oil to choose.)
Participation method: Come over to store at the held time mentioned above, and please order to the staff.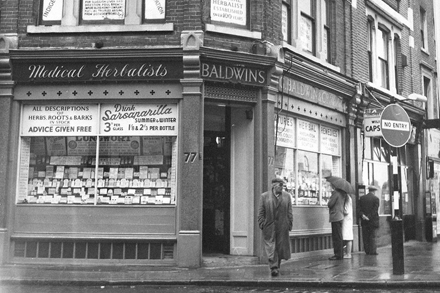 Baldwin
G.Baldwin&Co. was founded in 1844 by George Baldwin. Probably, in her bal Shops which it is the oldest and is proud of the first assortment of goods to in the U.K., we still leave nostalgic feature in those days for store of London. You have doctor, therapist inside and outside the U.K., list of Haba to customer toward each country celebrity at the beginning and have official guarantee in good quality of product, relief safety and use to personal customer of most.
BRITISH MADE / Drake' s
Floor: 5F
Event name: "London Aroma Stand"
Period: 2018.03.03
It was finished
2018.02.19 improves