We hold talk live of the first anniversary of British maid Ginza shop for a limited number! "Charm of British shoes" that three specialists of day, British shoes talk about "shoes which businessman should choose"
BRITISH MADE / Drake' s
Events
Mr. shoes magazine "LAST" of man chief editor Yukihiro Sugawara X outfitting journalist Takahiro Iino X JOSEPH CHEANEY owner William Church's
We invite Japan and specialist three about British shoes and, in commemoration of the British maid Ginza store first anniversary, hold talk live. We send by practical contents such as business shoes or how to choose good shoes to recommend "charm of British shoes" and "shoes which businessman should choose" to main theme according to generation. In addition, we ask about "fan + walk project" (sneakers commuting) encouraged from the spring of 2018. In addition, on the day there are alcohol in connection with the U.K., drink service of soft drinks, too.
The date and time: It opens at * 17:30 for from 18:00 to 19:30 on Saturday, April 7
Venue: BRITISH MADE Ginza store
Guest: Shoes magazine "LAST" chief editor Yukihiro Sugawara of man, outfitting journalist Takahiro Iino, Mr. JOSEPH CHEANEY owner William Church's
Interpreter: Interpreter, translator Ryohei Kawai
Entrance fee: There is 1,500 yen (tax-included) drink service
Capacity: 20 (seat existence)
Reservation: BRITISH MADE reservation page
Talk theme: Part 1: "Charm of British shoes" Part 2: "Shoes which businessman should choose"
*In property called live, please note that you are mixed up to some extent at time.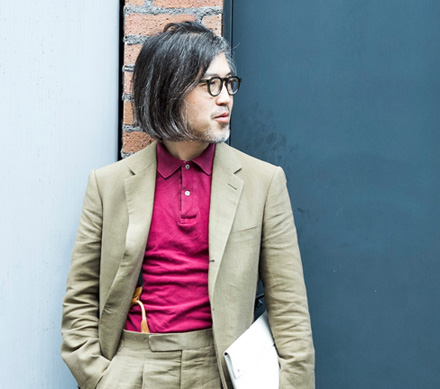 Yukihiro Sugawara (but we do straw Yukihiro)
We act as chief editor of shoes magazine "LAST" (the last) of man than foundation of a periodical of 2003.
We collect data on culture around the U.K. and the European making of shoes and shoes let alone Japan and are well acquainted with overall men's shoes circumstances. On the other hand, we are active from men's fashion to culture as free-lance editor in wide domain.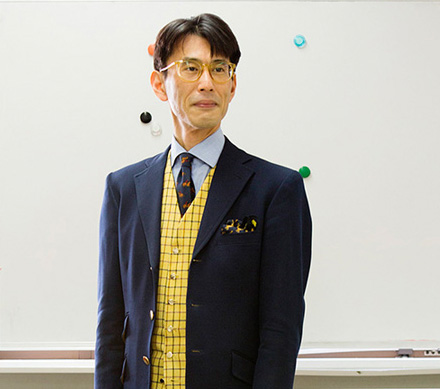 Takahiro Iino (good Takahiro)
After having worked at major steelmaker after the graduation from university, we become independent as outfitting journalist in 2002. We assume clock, shoes, suit, coat, umbrella, overall accessories of man including bag writing domain and lecture in viewpoint that kept businessman experience alive while twining historic background. We are in charge of men's shoes guide for many years in Internet guide site AllAbout, and, world photo press "mono magazine," Tokuma Shoten "goods press" writes a lot of men's fashion-related articles in EI Publishing Co.,Ltd "2nd". At the side, we take charge of lecture of history of fashion in Institute for van tongue design fashion industry department and stylist department more than ten years in the close present age.
Longtime seller of men's shoes-related book that (Asahi Shimbun publication) repeats reprints even today until book which we published in 2010 "is full of from one step of the beginning to enjoy men's shoes." (same as above) "choosing the first place to match body and heart to enjoy men's clothes" publishes book about suit at the end of the year of 2016 and gets favorable reception last year.
In late years TV program appears on "the world that Matsuko does not know" at the end of the year of 2015, and what introduced "the world of shoe polishing" from introduction of overall theme men's shoes to the care method widely is new in memory.

William Church's
Shoemaker following in the U.K. more than 130 years, the existing owner of "JOSEPH CHEANEY." Specialist of U.K. shoes which it is person of founding of noble "Church's" of British shoes, and are engaged in the making of shoes in family five generations. Branch of shop performs after the owner appointment of "JOSEPH CHEANEY" positively around development in 125 last that is announcement of Imperial Collection which is high-end line and the current main last and London, too and holds 8 stores now in the U.K. and wrestles for various reform.
[drink menu]
Kill Ho man Japanese cypress yeah bay - kilchoman machirbay ※Alcohol
Farm D stila Lee who was born in Ira Island in 2005, basic goods of kill Ho man distillation place. Japanese cypress yeah bay (MACHIR BAY) is famous spot that tourist and ila islanders visit all together in beach that is said to be in Ira Island located to distance of half-mile from kill Ho man distillation place if the most beautiful. Kill Ho man Japanese cypress yeah bay performs batting of home brew which matured for five years from three years using barley malt of heavy Pete (phenols level 50 ppm) in a good balance.
To smoked powerful Pete like Islay where there was iodo on, aroma of fruit which is sweet having many kinds tickles nasal cavity softly. Although and fresh citrus fruit, sweetness of vanilla are large-boned, smoked refined Pete becomes the Trinity, and taste runs to pat over tongue. Please enjoy lingering sound which is smart peach with fresh.
※In day, one that do not like, coming alcohol by car of soft drinks there is offering.
Fever tree PREMIUM ginger beer - Fever-Tree Premium Ginger Beer ※Soft drinks
Fever tree which was founded in London in 2005. As product of "fever tree" company does not use artificial sweetener, artificial flavor, preservatives such as saccharin, you can have deliciously and safely.
BRITISH MADE / Drake' s
Floor: 5F
Period: 2018.04.07
It was finished
2018.03.27 improves