sukotisshuburando assembles in full force and sells item which it is modern, and variation is rich in on a qualified scale during period! We hold special event only for 1st on Friday, March 15!
BRITISH MADE/Drake' s
Events
We hold "sukotisshu design in Japan" with 5 brands which Local Heroes project that dispatch, reclamation supports Scottish superior design for the world selected in BRITISH MADE from Friday, March 15 to Sunday, April 7. We sell many high quality modern items by designers playing an active part in the world for a limited number during period. Many designers are affected by connection of Scottish variety and multiverse and global network now while Scotland holding the popularity below contribution to international design world steadily, and succeeding to history and tradition.
Furthermore, on the popup holding first day, we hold "SCOTTISH NIGHT" which free, can enjoy drink and foods concerning Scotland in Ginza shop becoming flagship shop. Shortbread of bakery "Leeds of Caseness" which continues mom and pop operation for half a century in town of Thurso at the north end of haggis ball which "DEENEY' S" providing Street food of sukotesshufureba made in particular for this time and the British Scotland mainland. We give natural mineral water "D side" that begins to spring out from Gin and Tonic to make with craft Sinn including popular "Harriss Sinn" in Scotland and Scottish pannyanikku mineral spring free.
Please enjoy this period when you can overlook clock and eyewear, accessories, bag, sukotisshudezain of various item lineups including pocket chief.
<SCOTTISH DESIGN IN JAPAN holding summary>
Schedule: From Friday, March 15 to Sunday, April 7
<SCOTTISH NIGHT holding summary>
The date and time: Friday, March 15 17:00-20:00
*Only for Ginza store become held.
Contents: It is free service with shortbread of craft Sinn and Leeds of Caseness Corporation including Harriss Sinn which is popular in Sinn boom of Scotland and drink, foods concerning Scotland such as haggis balls ※We may offer neither to become in a limited quantity.
TEL: 03-6263-9955
■ Popup brand introduction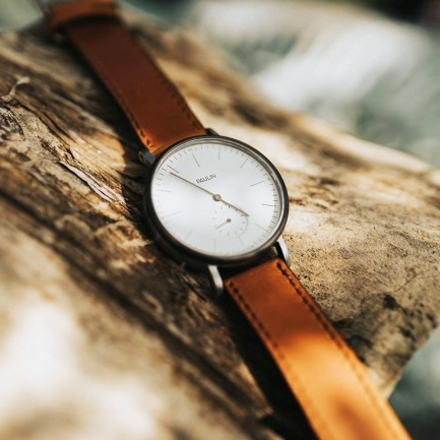 PAULIN
Watch brand from Scotland where young sisters full of craftsman ships launched PAULIN. Under the theme of revival of clock industry that declined in the U.K., it is the company manufacturer assembling in studio of Glasgow. Wristwatch which is architect which wore delicate detail and feel of a material warm. It is clock which Pollin sisters create. Model that used Bridle Leather of British well-established tannakureiton Corporation where unique beautiful brightness appears so as to embezzle to strap is lineup.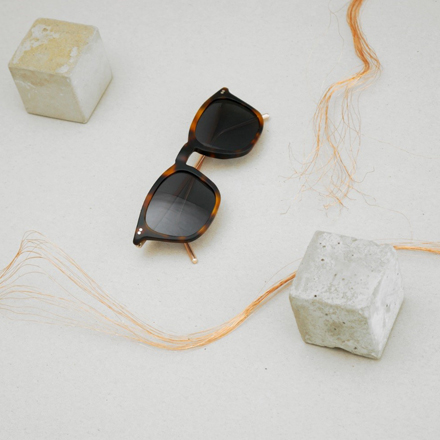 BANTON FRAME WORKS
BANTON FRAME WORKS which makes form that many people match, basic sunglasses which it is universal and can use habitually for a long time. Two craftsmen of Lucy Ross and Jamie Bartlett pour passion into making handmade eyewear using materials of the highest quality in cause, the U.K. of faith to leave historic inheritance of glasses industry of the U.K. for the future. Sunglasses that striking distance of BANTON lake in Scotland Glasgow is given birth to as production base feel love to manufacturing that there is not to glasses of mass production, and there are simplicity and warmth that you can use habitually to various people.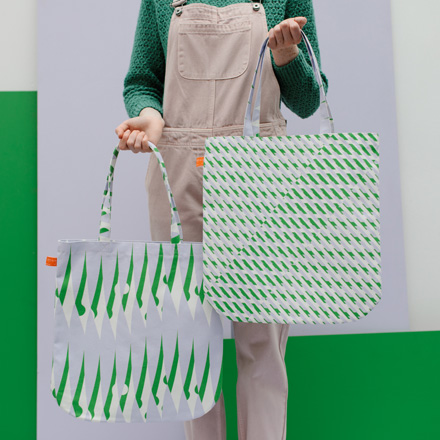 Laura Spring
Laura Spring graduates from Glasgow School of Art, and designer who acquires bachelor of graphic design, and was engaged in various clothes is own label which we name and established in Scotland Glasgow and print studio. There is the origin of her style that combination of bold graphic print and bright color is impressive in Finland. We receive inspire to traditional textile which we came across during stay and make functional home wear and Collection of accessories coloring pouch and tote bag, days including wallet when we gave handmade print.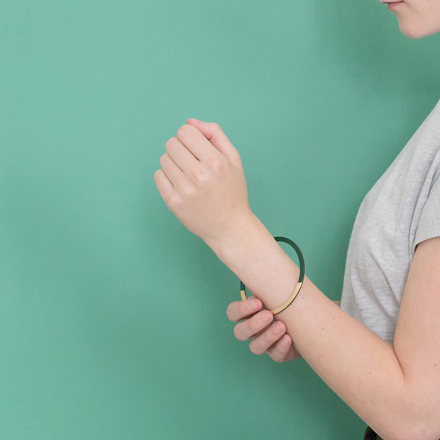 TOM PIGEON
Creative studio TOM PIGEON which was established in 2014 by Thomas couple of Pete and Kirsty. We were founded to make thing that I thought that we wanted to live together which oneself wanted to have. We receive inspiration from various things including color of geometric form and ice cream of wall of port to see in living of the Scottish East Coast. We design simple thing which we sharpen, and earrings and necklace, person seeing including jewelry and stationery such as bracelets who perform all by hand in own studio, person using can enjoy from soup stock to polishing, assembling.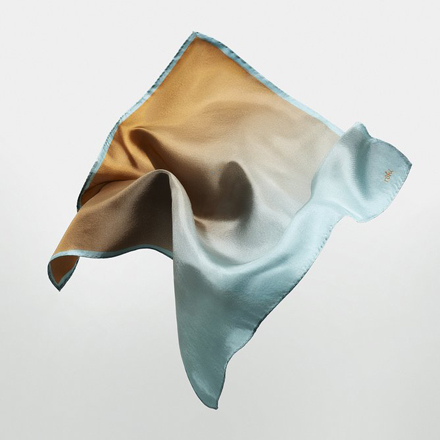 Niki Fulton
After having dealt with furniture and lighting in public institution and private project, space design, we produce interior color palette of paint maker, and Niki Fulton dealing with neckwear such as Thailand or scarf in Edinburgh of Scotland wins "Livingetc Loves" prize in 2010. Scenery that her unique design knowing charm that color has well is everyday experience and travel destination and came across is inspiration source. In latest The Horizon Collection, we express magnificent nature of Scotland with color for hint with space and relationship with nature to be seen in flower arrangement and garden where we came across during stay in Japan.
■ Foods introduction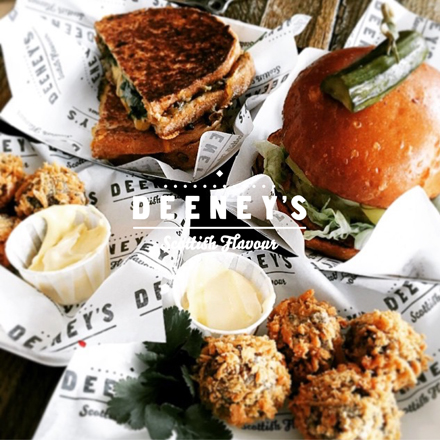 DEENEY' S/haggis ball
"DEENEY' S" which provides from London, Street food of sukotesshufureba. One of vest sandwich of London includes tosuti which sand did with "haggis" of nickname called "MACBETH" (Macbeth) which "mission of DEENEY' S and Carol Deeney of owner saying own country and chef devised in the U.K. media, and it receives high evaluation to have people know "haggis" which is Scottish traditional dish". We provide "haggis ball" having you make for this event in particular this time.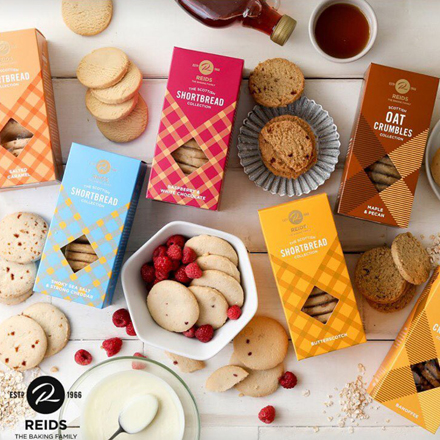 Reid' s of Caithness/shortbread
"Leeds of Caseness" is bakery continuing mom and pop operation for half a century in town of Thurso at the north end of the British Scottish mainland. Because cultivation of wheat was prosperous in rich water and Caseness district known as fertile land, Scottish native district cake, shortbread has been loved. Leeds Corporation was chosen as "Scottish Baker of the Year" in Scotland in 2016, 2017! Product of Leeds Corporation receives evaluation that superior quality and taste are high in and shines in many prizes.
www.rurale.co.jp/reids-of-caithness/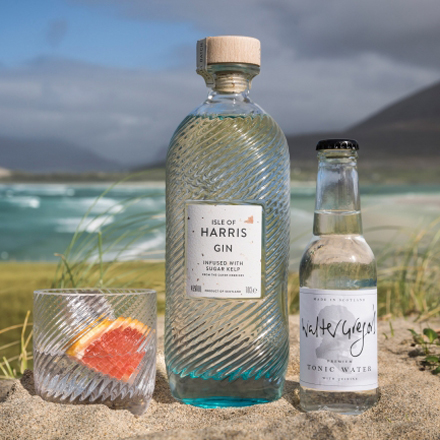 Harris gin/Gin and Tonic
Textile "Harris Tweed" made specially in island is wide, and Harris Island is known for isolated island to be located northwest of Scotland worldwide. Sinn which used kind "sugar kelp" of kelp harvested on the coast of island as botanikaru from the aisle of Harriss distillation place established as the first distillation place in island in 2015. We provide as Gin and Tonic this time.
www.harrisdistillery.com/harris-gin/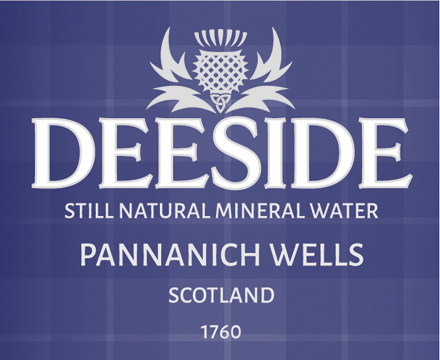 DEESIDE/natural mineral water
As for D side water, Queen Victoria has been ever loved in natural water which sprang out of pannyanikku mineral spring of Scotland for many years since 1760 by arrival, people of the Royal Family. Super soft water of the hardness 22 that was used for garden party of Queen Elizabeth is smooth softly, and unprecedented translucency can sense taste that there is bodily.
BRITISH MADE/Drake' s
Floor: 5F
Period: 2019.03.15 - 2019.04.07
It was finished
2019.03.12 improves