We experience world's best shoe polishing! Holding special in BRITISH MADE on 11/23 Saturday!
BRITISH MADE/Drake' s
Events
We hold special event to use leather shoes habitually in BRITISH MADE for a long time, and to enjoy.
Personal shoeshine workshop that it needs reservations by Yuta Sugimura of owner of "Y's Shoeshine" which won wonderful championship by "the shoe polishing world championship" in 2019 and shoe polishing craftsman.
We demonstrate shoe polishing that you can see the world's best skill.
In addition, we carry out precedent order of boots model type 2 than country collection of British JOSEPH CHEANEY.
On the day we prepare drink and are event that anyone can participate in regardless of male woman casually.
We are waiting for your visit, participation heartily.
■Personal shoeshine lecture by shoe polishing world Champion Yuta Sugimura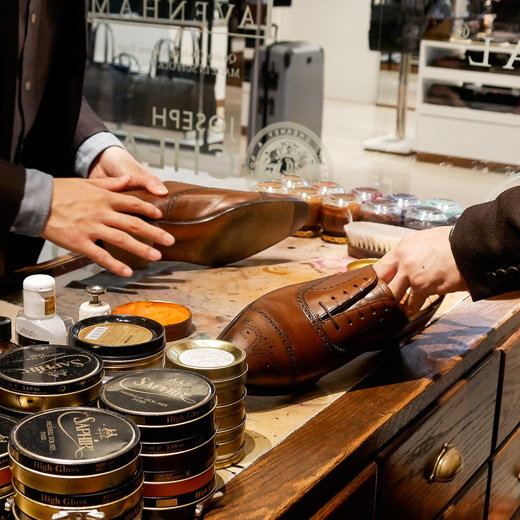 Private lesson 50-minute in one-to-one form by Yuta Sugimura who is Champion of "shoe polishing world meeting."
From beginner who wants to learn the basics of shoe polishing to senior who wants to polish technique more deeply, we can learn from your level in total.
Carry-on of care supplies of habitual use is enabled, too and can participate while asking a question casually.
How about acquiring the skill of shoeshine by shoe polishing craftsman of world Champion by experience by all means?
The holding date and time: Saturday, November 23 11:00-15:50
(time required about 50 minutes/time)
Capacity: Four people
Entrance fee: 5,000 yen (+ tax)
The event details, reservation is this
■Shoeshine demonstration society by shoe polishing world Champion Yuta Sugimura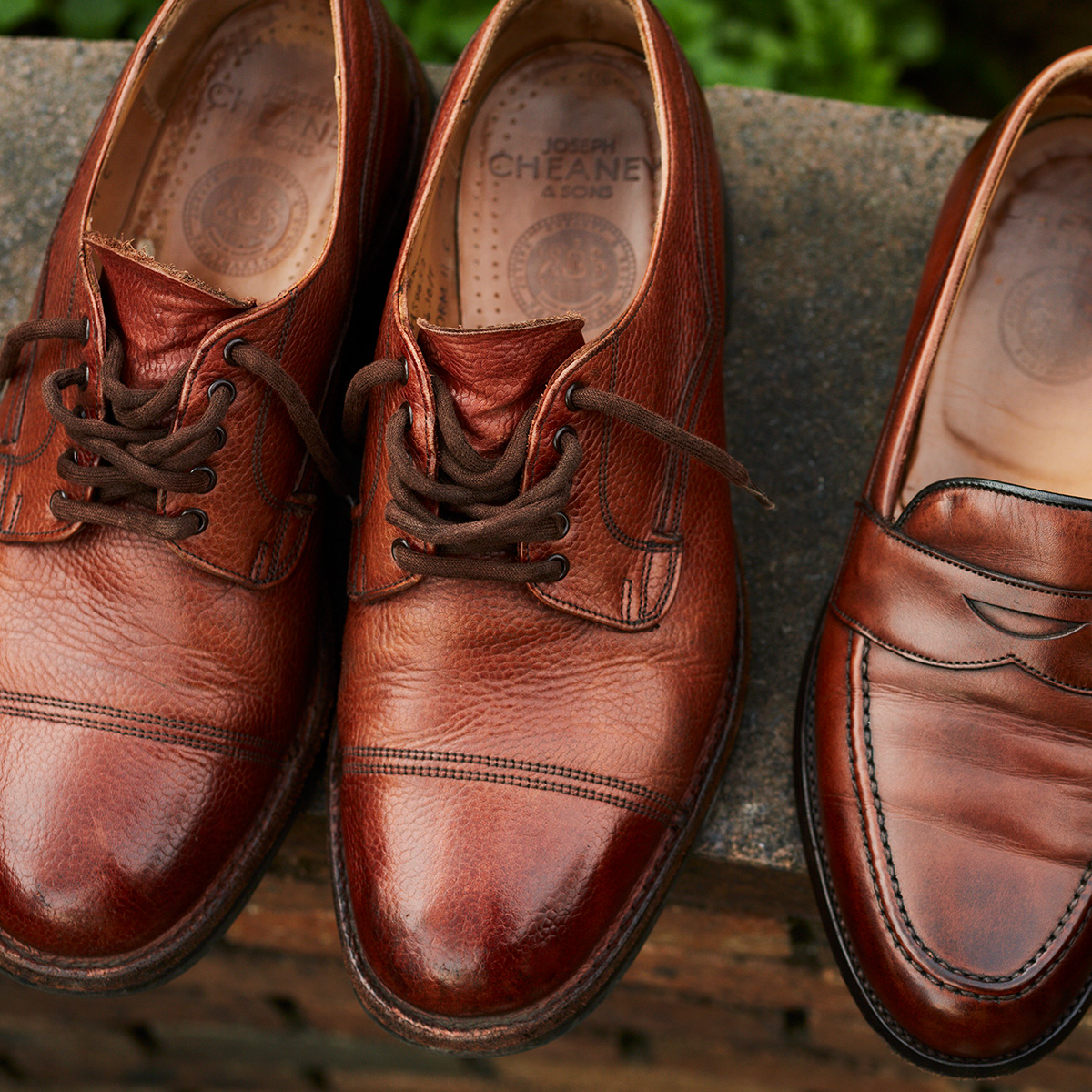 Sugimura of shoe polishing world Champion polishes up "CAIRNGORMIIR" of most popular JOSEPH CHEANEY in BRITISH MADE now.
It is attention required how you finish model who used crimp leather (grain calf) which is different from normal calf for upper.
In addition, please comment on everyday maintenance.
As it is chance that can interchange with Sugimura after demonstration society, please arrive casually.
The holding date and time: Saturday, November 23 16:30-17:30
Entrance fee: Members may use the valet parking service for free of charge.
■Precedence special order meeting of country boots "PENNINEIIR" and "OLIVIA R" of JOSEPH CHEANEY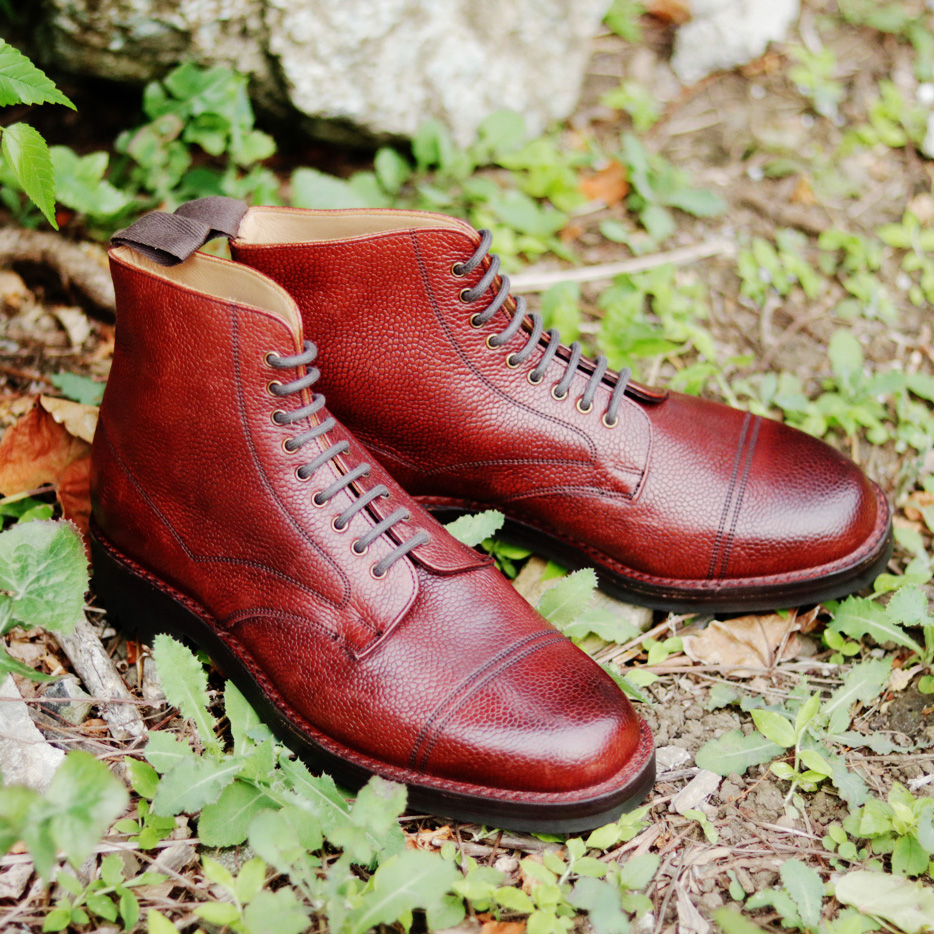 PENNINEIIR 72,000 yen (+ tax)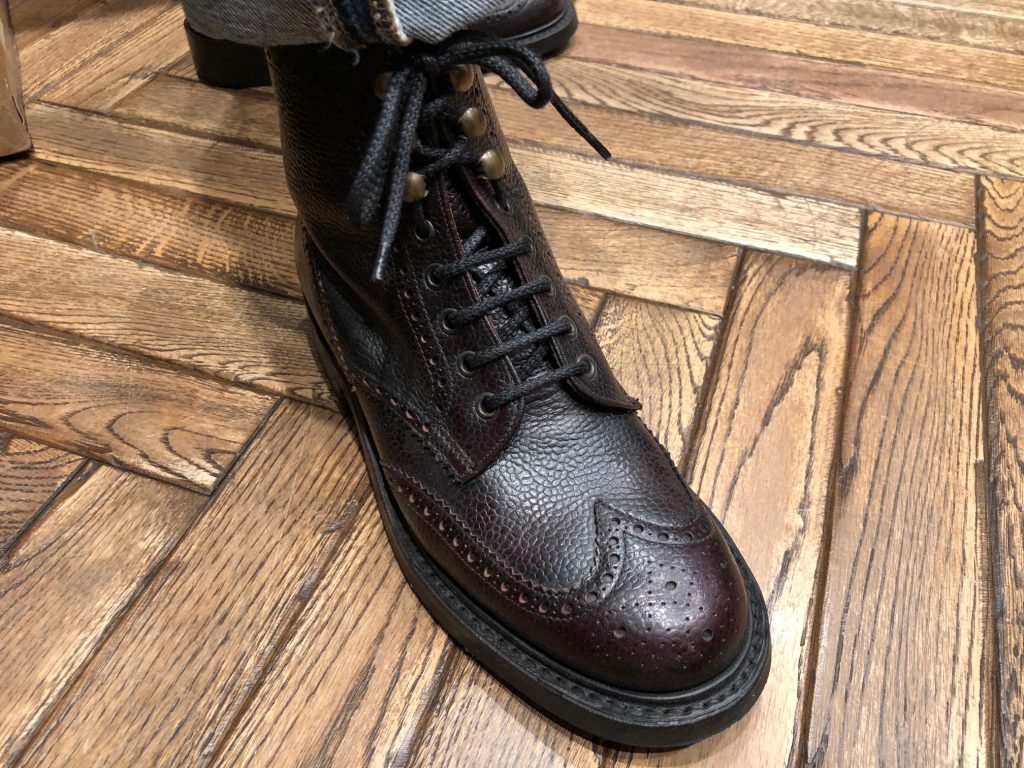 OLIVIA R 64,000 yen (+ tax)
We hold precedence order fair of country collection of JOSEPH CHEANEY coming into the limelight now in the first on the list in "Ken Gon IIR" ... at 17:30 on the day.
We offer development planned model type 2 in particular this time only in Ginza store.
As for the men, "PENNINEIIR", ladies' are opportunity to be able to make a reservation of "OLIVIA R" quickly.
*Size to be able to make a reservation of is available in limited quantities.
On the day we distribute - rearranging ticket at 10:30.
Please contact the Ginza store staff for the details.
The holding date and time: It is finished as soon as we reach the number of -* plans at 17:30 on Saturday, November 23. business hours may change.
Order method: First-come-first-served basis (going to distribute - rearranging ticket at 10:30)
BRITISH MADE/Drake' s
Floor: 5F
2019.11.19 improves