Knit of Johnston is received newly. Charm of "cashmere" that the softness and warmth are addicted.
BRITISH MADE/Drake' s
Fashion
We founded Johnston company for ELLE cancer located the northeast of Scotland in 1797.
We get royal warrant which is proof of household purveyance for the government in 2013.
Cashmere product produced by this well-established brand is used habitually for a long time by people of the world and is supported.
We introduce the charm of Johnston proud of history more than 200 years.
Tradition and experience that came from Scotland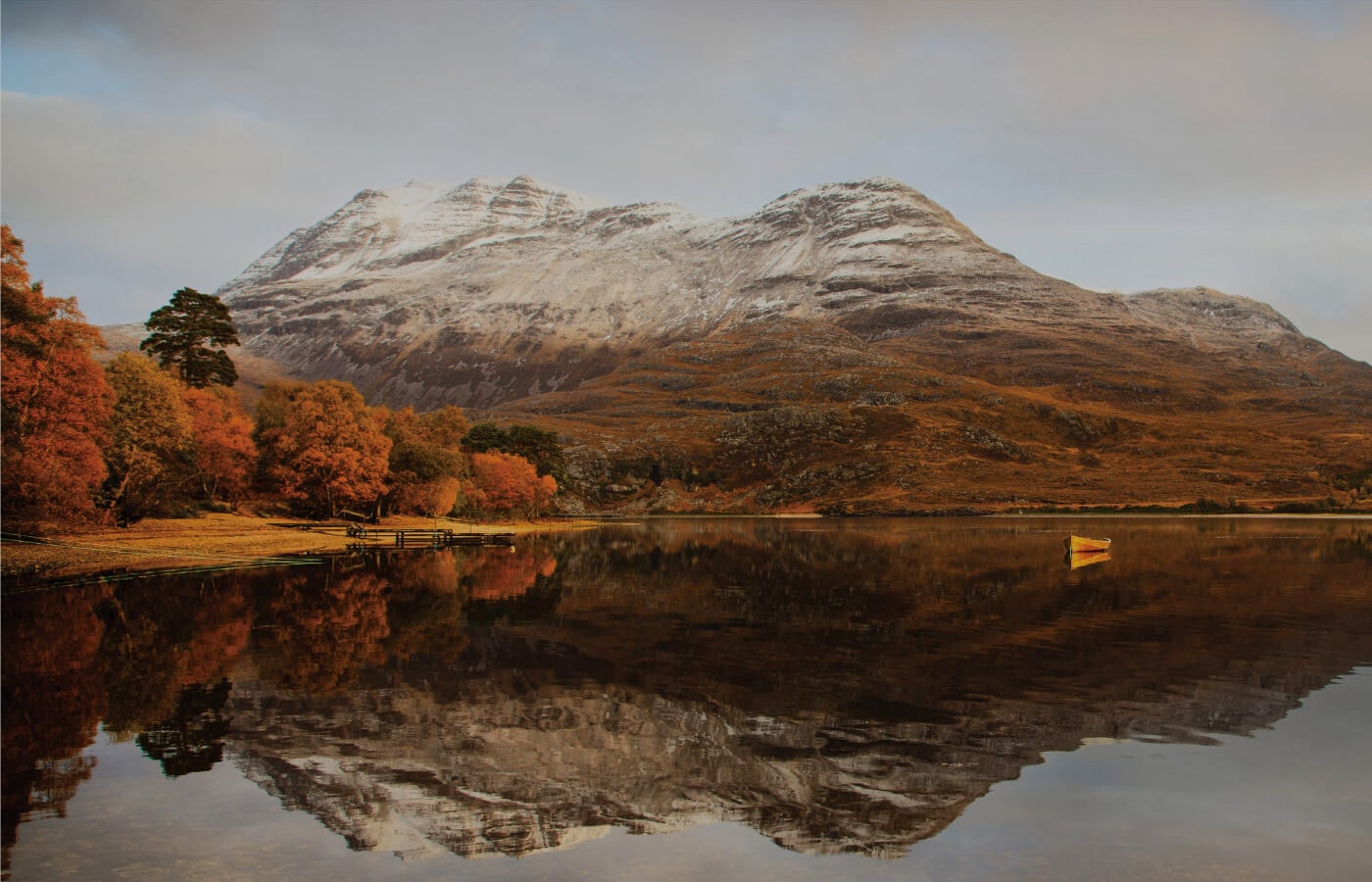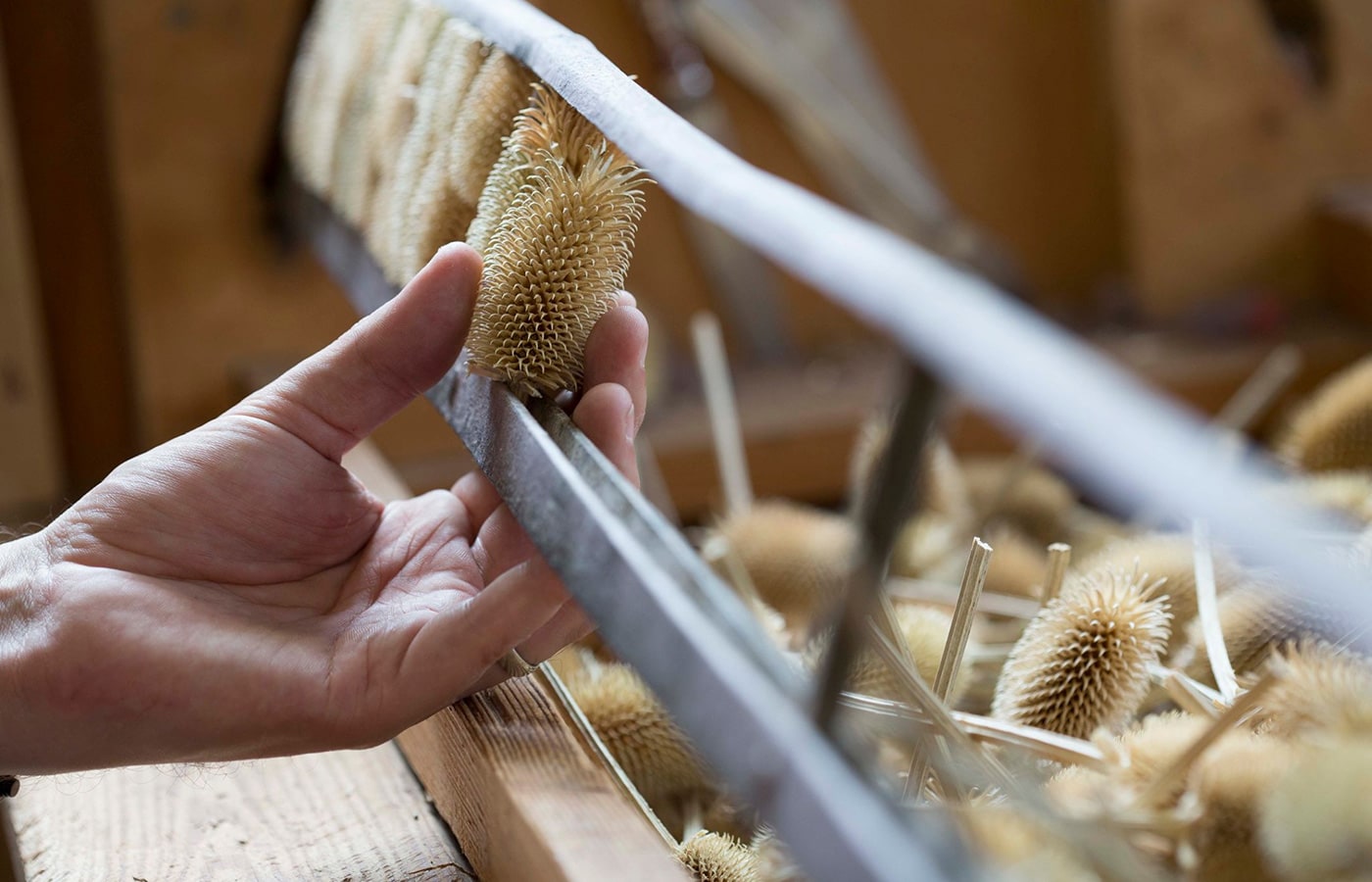 Johnston that blends natural fiber from dyeing from state (raw wool) of roughness, and performs all processes from spinning, texture, knitting to cutting, folding in the company factory in Scotland.
Scottish rich nature and tradition are in the background.
Softly high quality water of tibiotto river flowing through Scotland to use in manufacturing process.
Texture flexible softly of cashmere which real splinter of dry natural thistle which does not change from founding those days in the present when innovation advances either brings about.
Thistle described in logo designed in the 1930s expresses the identity.
Cashmere of the highest grade to guarantee warmth and softness without kind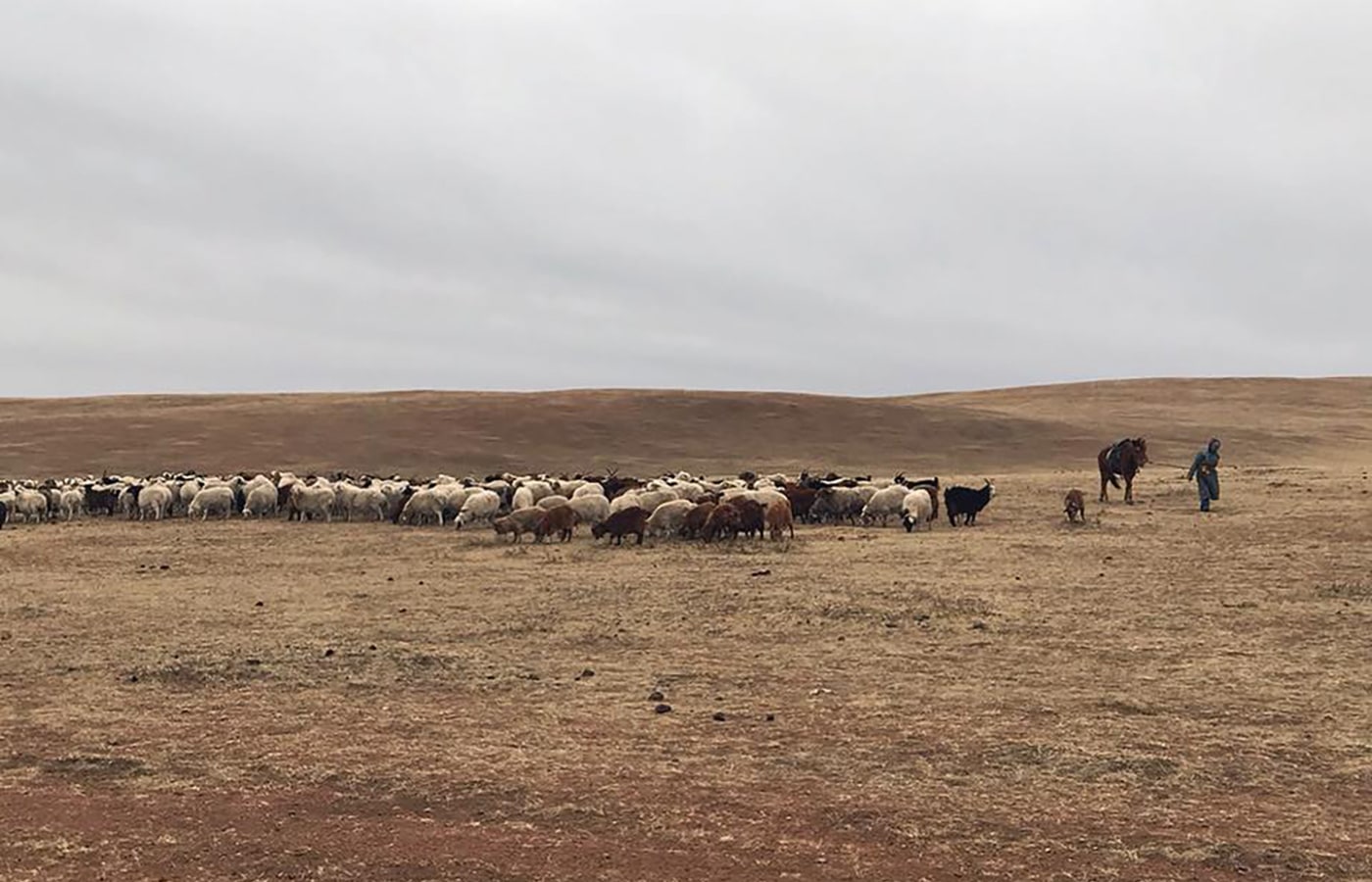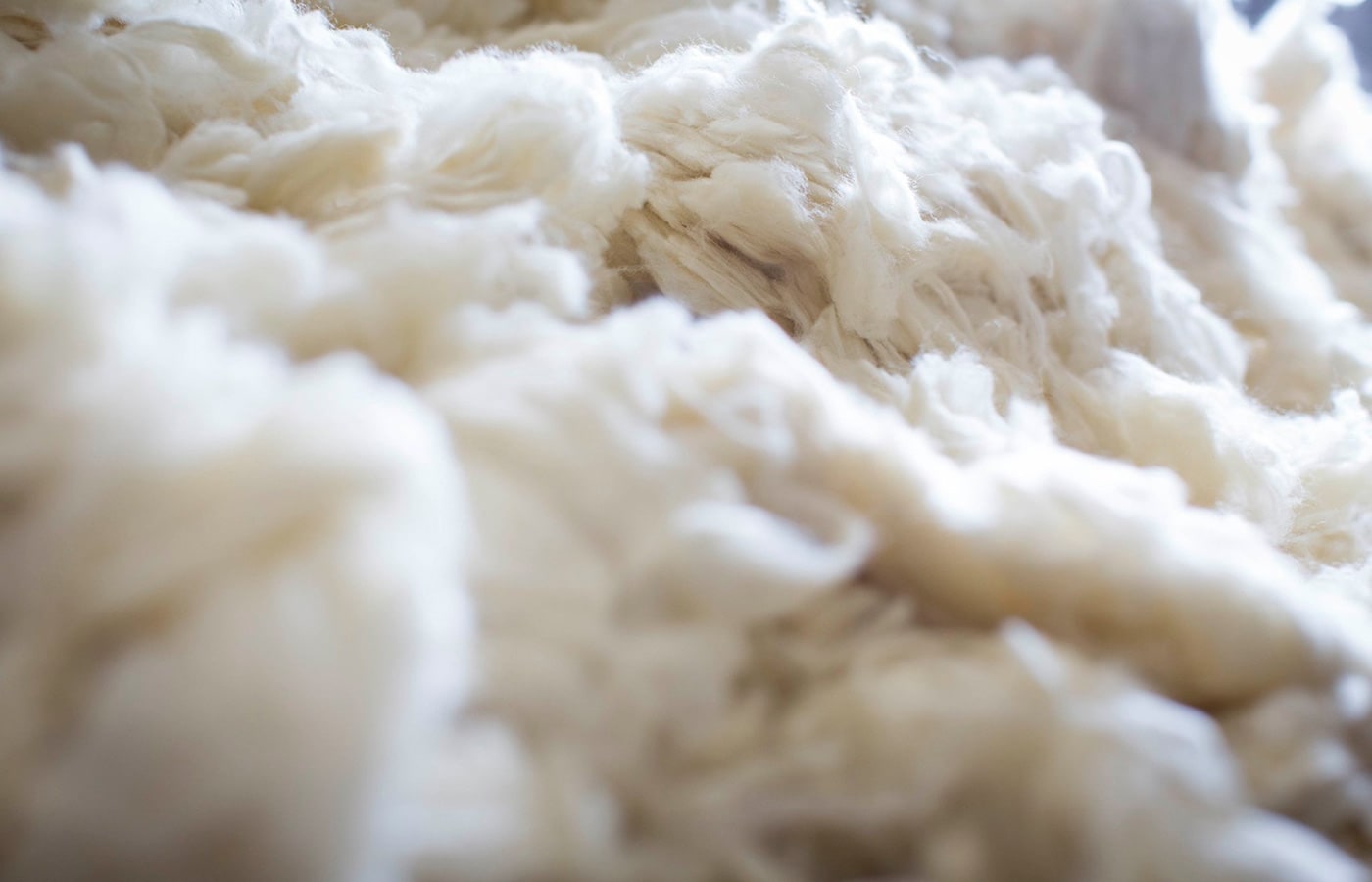 Kashwére with luster is one of the natural fiber which is highest-quality in the world, and is the most luxurious warmly very softly.
Beautiful fiber rises than 40 degrees Celsius like light cotton wool harvested by the abdominal region of goat bred naturally at Mongolia, China, Afghanistani grassy plain in the summer and is dripped by change of dramatic temperature that -30 degrees Celsius falls below down to in winter.
Shimoge produced from one cashmere Goths (goat) is precious; only about 125 g.
Furthermore, we use 15 kinds of kashwére selected carefully in consideration of color, thickness, length in Johnston.
It is known that we meet standard of Johnston as very serious thing, and it is said that it does not reach 10% of kashwére produced in the world.

Large size stole of Johnston becoming the leading role of coordinates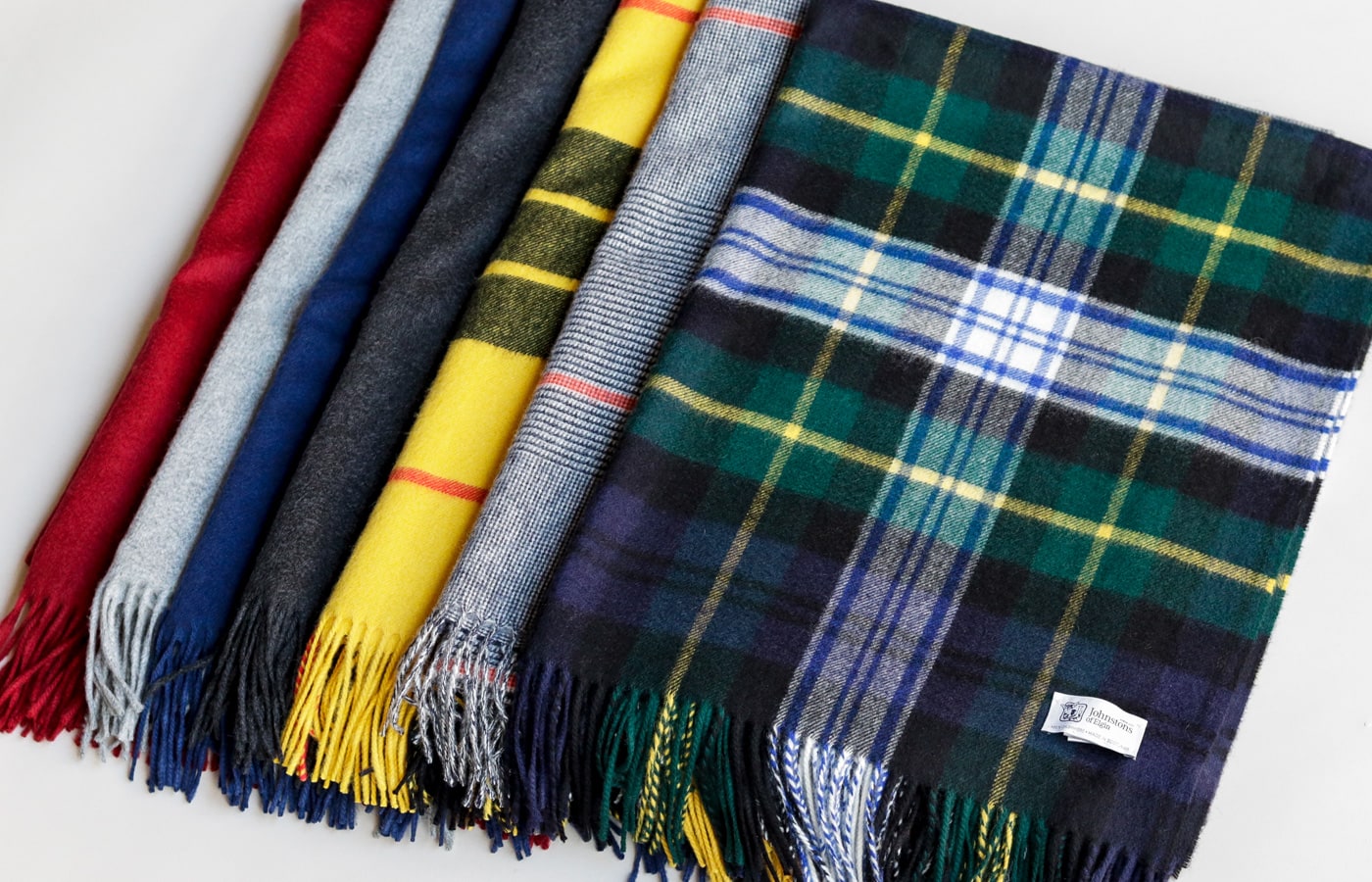 Large size cashmere stole 62,000 yen (+ tax)
Large size stole of Johnston that provided high-quality dough in the world top maison.
190cm in length to represent brand, one which features variation that is rich in color and print in spite of being simple design that extra-large stole does not depend on the fashion of 70cm in width.
When is easy to take in for coordinates regardless of the scene, and is chilly, as a substitute for outer. In addition, smooth drape is born just to be fired in winter, and to do hank, and upper feel of a material drifts.
Muffler which features abundant variation

Cashmere scarf 23,000 yen (+ tax)
Cashmere muffler which is about half the size of 180cm in length X 30cm in width and large size stole which it is unisex and is easy to use.
You can see variation that is rich in color, print like large size stole for a feeling of clean size.
We calm down, and a certain hue plays an active part in business scene.
Knitwear and accessories which feature a feeling of wearing that we cannot part with when we taste once

Crew neck sweater 58,000 yen (+ tax)

Round neckline cardigan 59,000 yen (+ tax)

Rib cap 14,000 yen (+ tax)
Fingerless Grove 9,500 yen (+ tax)
Color block rib socks 11,000 yen (+ tax)
Comfortableness to be addicted to when we wear comfort of kashwére 100% who want to touch unintentionally warmly like stole and muffler once plumply that was fraught with atmosphere.
Knit makes even with bits and bobs which is available regardless of age in different colors and is recommended as gift item.
BRITISH MADE/Drake' s
Floor: 5F
2019.11.27 improves