Held by giftwrapping fair free in BRITISH MADE until Wednesday, December 25!
BRITISH MADE / Drake's
Events
It wraps to further attach bloom to hearty present.
We will usually give paid lapping free in BRITISH MADE free during period of from Friday, November 29 to Wednesday, December 25.
With special feeling only by Christmas if want to give a present……
HOLIDAY COLLECTION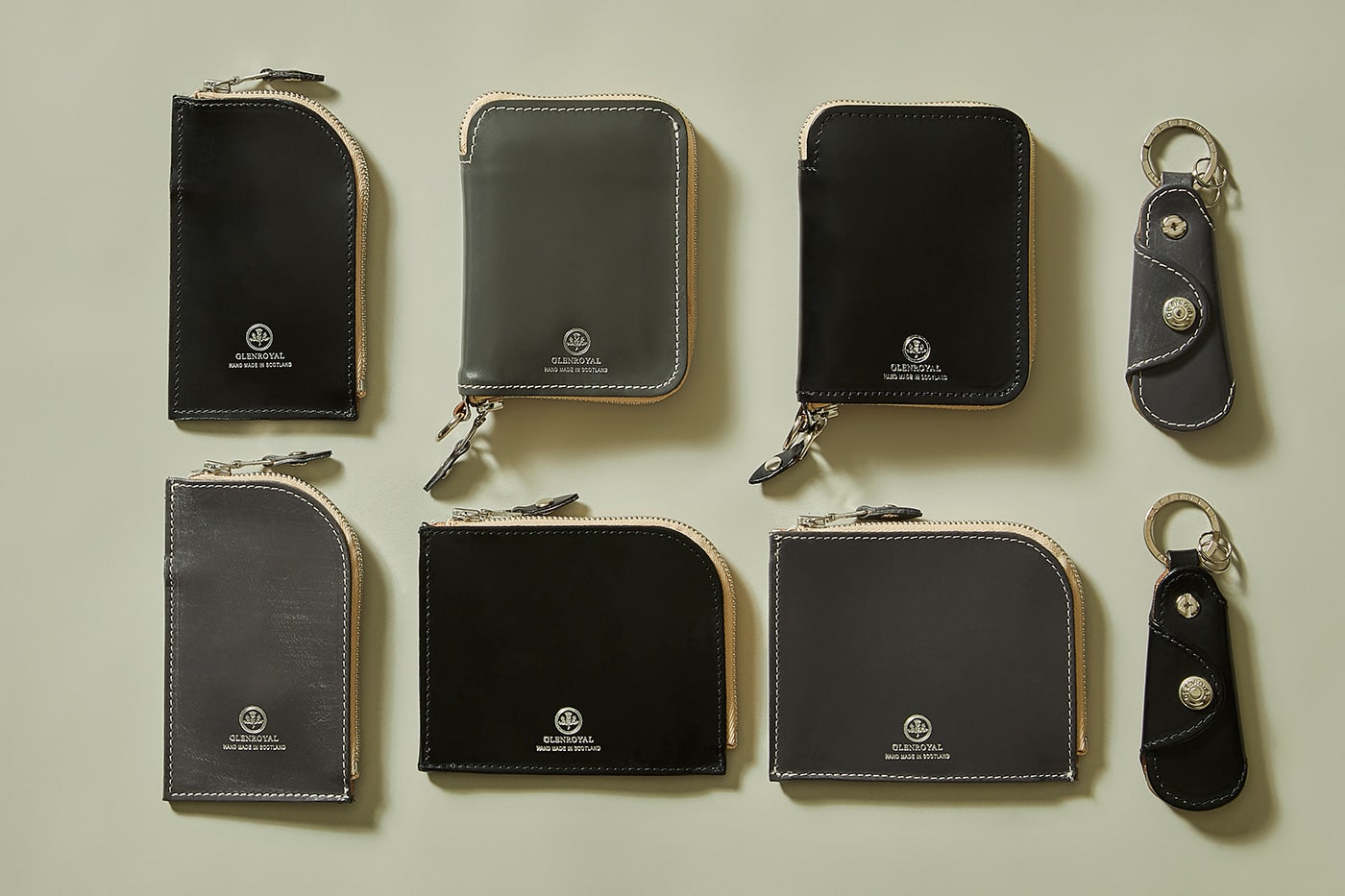 Left/top and bottom ZIPPED KEY CASE W POCKET 11,000 yen (+ tax)
In central/two NEW ZIP MN PURSE 19,000 yen (+ tax)
Central/lower two ZIP ARROUND SMALL WALLET 35,000 yen (+ tax)
Right/top and bottom POCKET SHOE HORN 10,000 yen (+ tax)
We pay attention to limited item like holiday season
As for the item of BRITISH MADE-limited coloring only by holiday season, special feeling is much more, too.
Snow is piled up slightly on land of Scotland, and holiday correction of this season is made in the image of state to shine.
We match zip and logo of silver with black and gray leather KOLOR and direct refined contrast.
As we develop popular shoehorn, key case, 4 items of two kinds of small wallets in total, it is most suitable for various present uses.
For thanks who wants to convey thought, high item of feeling is particularly stouthearted; let's be to support.
In impression that was quiet, and calmed down to let by matching metal fittings of silver with black and gray Bridle Leather, image snow.
Leather and stitch inner table leather as for the thing of gray are natural grips.
As for the type black table leather, as for inner leather, the stitch, black; arrange colors.
Of fastener tape is natural, and silver logo, silver zip are common.
As it is price range which is most suitable for present, it is front-runner of gift of this season.
Please see by all means at store at this opportunity.
BRITISH MADE / Drake's
Floor: 5F
Period: 2019.11.29 - 2019.12.25
It was finished
2019.12.10 improves