Valentine-limited! It releases chocolate baked confectionery of morning ton Crescent dealing with British traditional baked confectionery for a limited number
BRITISH MADE / Drake's
Food
We start event that is good to Valentine on Friday, February 7 in BRITISH MADE!
Limited number of handle baked confectionery and do chocolate in commemoration of Valentine by British cake classroom & bakery Shops "Morning ton Crescent" setting up studio in Higashiazabu.
Furthermore, you can see tea of Brew Tea Co and dull main marmalade at store during period, too.
Please drop in at this opportunity.
■ Sale product
Double chocolate millionaire shortbread 700 yen (+ tax)
It is further chocolate in toffee layer such as salted caramel which millionaire shortbread is thick, and bases on crunchy biscuit "Rich".
Shortbread becomes chocolate with Valentine specifications, too; and more luxuriously.
Brownie 600 yen (+ tax) of prune & P perception nuts
Brownie of British-style which fully mixed delicious chocolate in butter and egg.
Please enjoy deluxe body of prune which you pickled in brandy which you arranged and fragrant crunchy texture of P perception nuts especially.
■ The sale date and time
Friday, February 7, 2020 12:00 ...
*It becomes the end as soon as it is in a limited quantity and does not run out.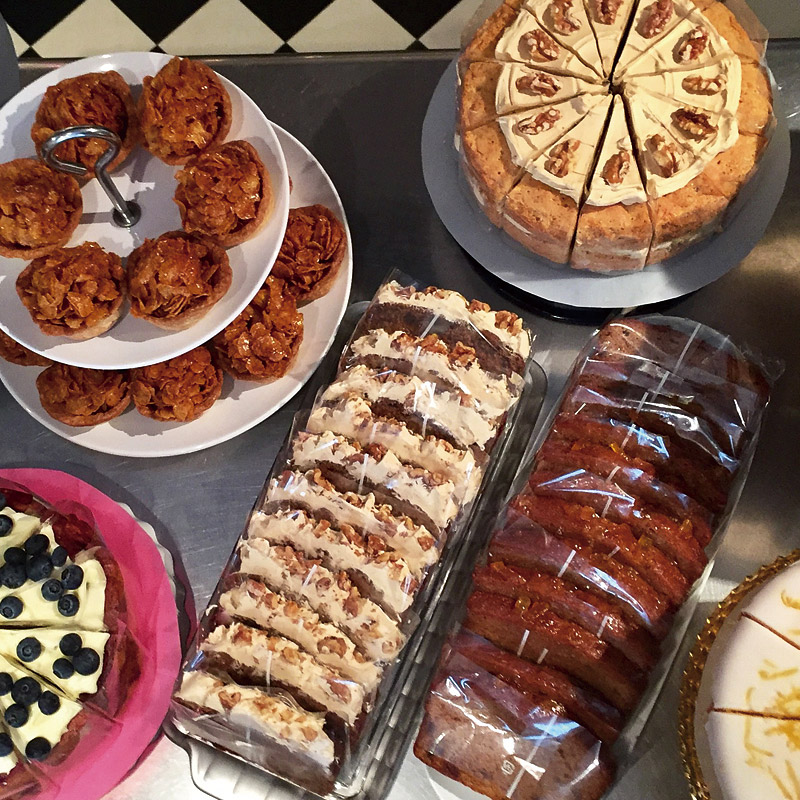 Mornington Crescent
It is sometimes bakery popular British cake classroom & by British owner Stacey in Higashiazabu.
We were born from thought to "want to report traditional, delicious domestic taste of the U.K. in Japan".
We want to share pleasant story in background of food culture in the U.K. and long history, thing which is just popular in the U.K. and baked confectionery which of course is unique deliciously with who is Anglophilia.
BRITISH MADE / Drake's
Floor: 5F
Period: 2020.02.07 - 2020.02.14
It was finished
2020.02.07 improves