The world's first portrait Museum and rare collaboration model of LAVENHAM that London is proud of debut with unisex
BRITISH MADE / Drake's
Fashion
Collaboration item of art museum "National Portrait Gallery (National Portrait Gallery)" of London of establishment debuts in BRITISH MADE as the latest item in the summer in the spring of 2020 in noble "LAVENHAM (LAVENHAM)" and 1856 of quilting wear on behalf of the U.K.
Quilting vest (gilet) type 2 of unisex development that color and detail that lineup was special were arranged for.
It is high item of rarity sold only in BRITISH MADE in Coal Drops Yard (corduroy drops yard) shop which is LAVENHAM world first shop in London and gallery space and Japan.
British National Portrait Gallery having world's best variation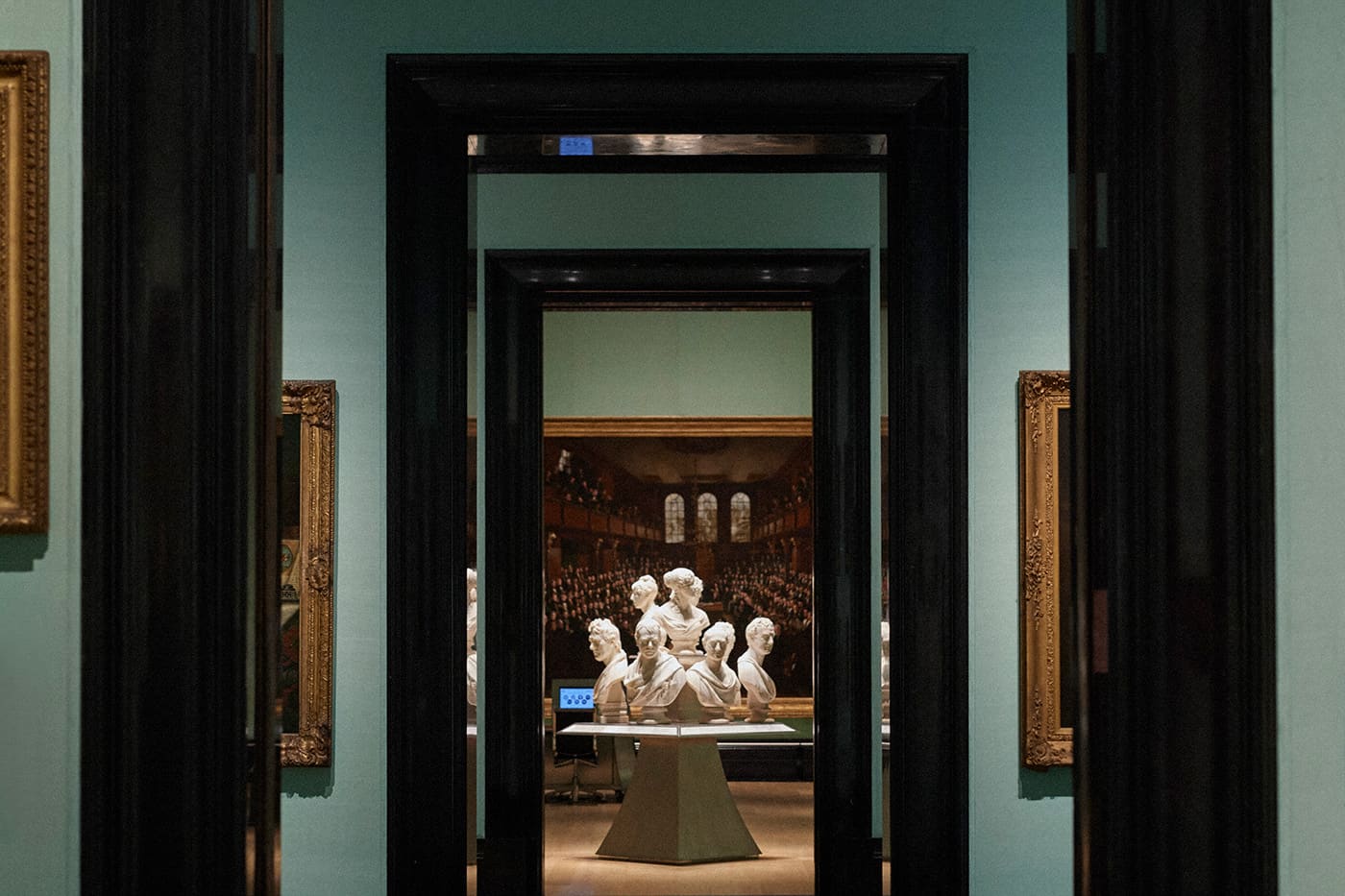 National Portrait Gallery is art museum where is specialized in portrait (portrait) of world first London of establishment for 1,856 years. We hold widest portrait Collection, about 1,300 points in the world. Mainly on portrait concerning British historical person, we display portrait that photograph, sculpture, illustration are in every form. We move to Trafalgar Square immediate St. Martin's place of London where National Gallery which is main building in 1896 is located. Admission is one of the must-see art museums now in London attracting attention free regardless of generation.

Artistic comment model who took in beautiful color and design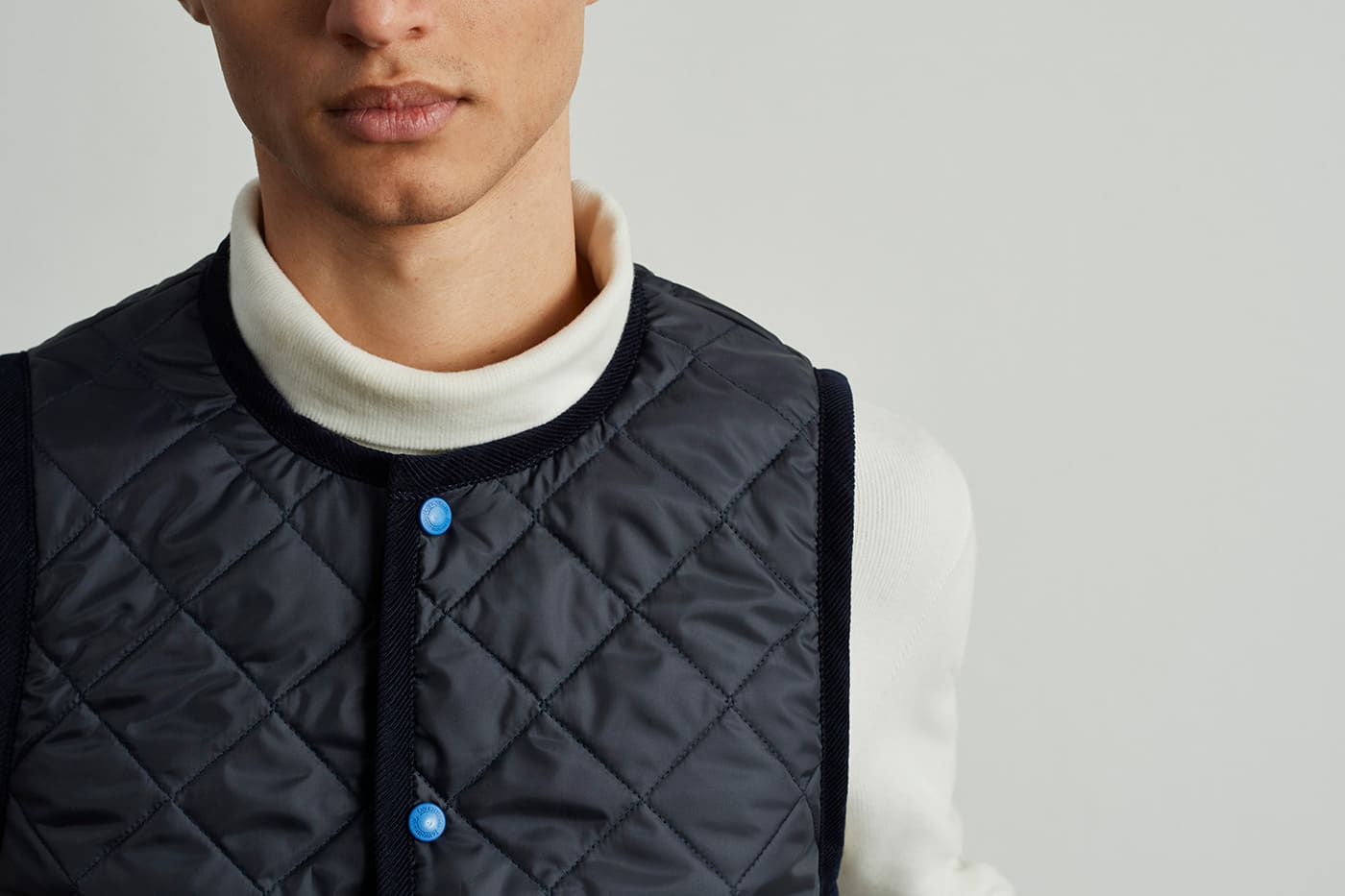 We adopt bright blue to lining and stud bolt of this collaboration model. Coloring to be able to enjoy contrast with body gets inspiration directly from color of wall coloring room proud of popularity most in National Portrait Gallery, "Tudor Blue".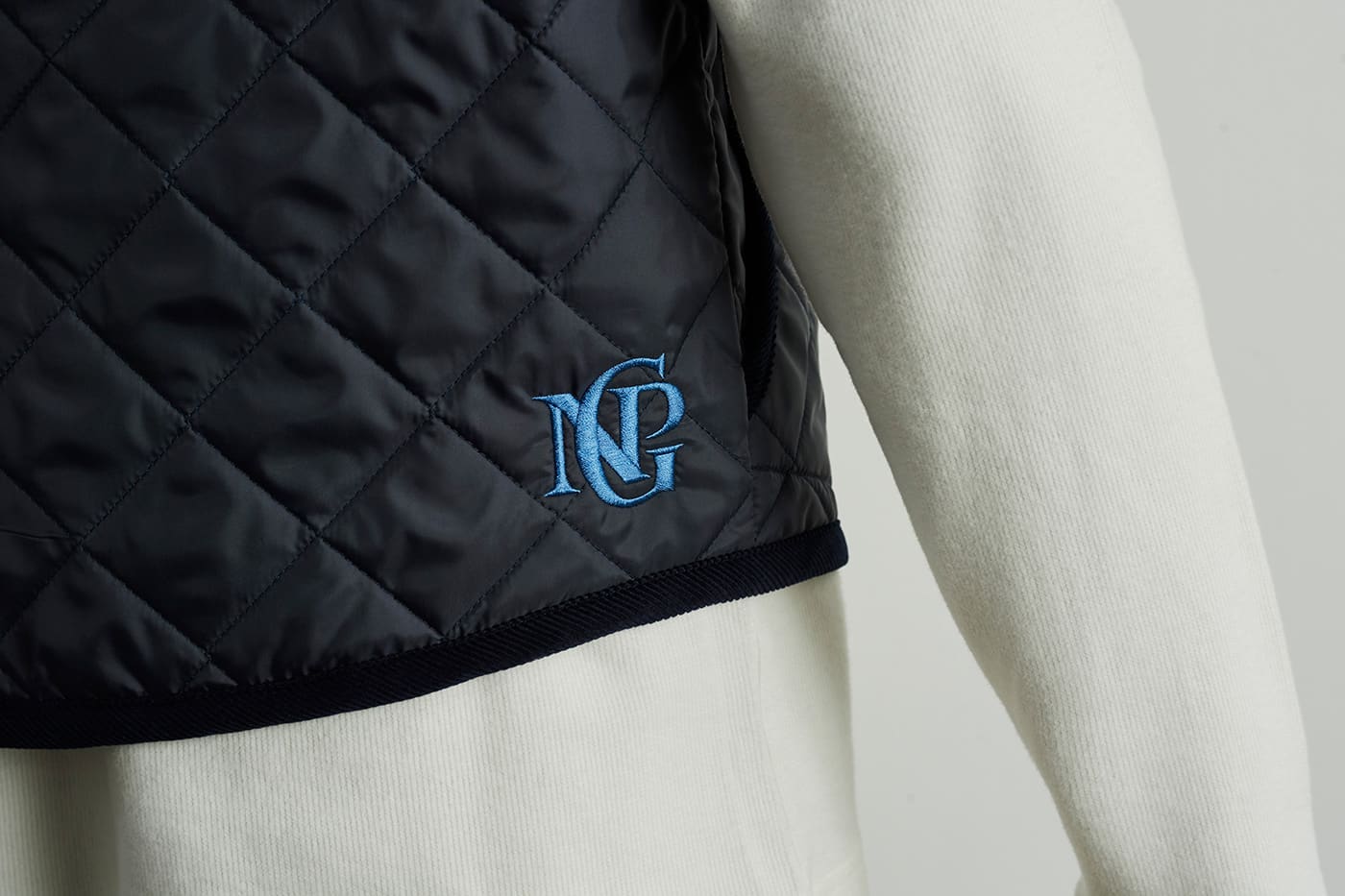 In addition, we treat logo of "NPG" which is initial of National Portrait Gallery by embroidery on the best back. This design is expressed by MOSAIQUE-like tile put for floor that is the one of the interior with history in gallery. KOLOR of embroidery keeps finish, lining and button and united feeling with Tudor blue, too.

The finish which succeeds to tradition while taking in trendy silhouette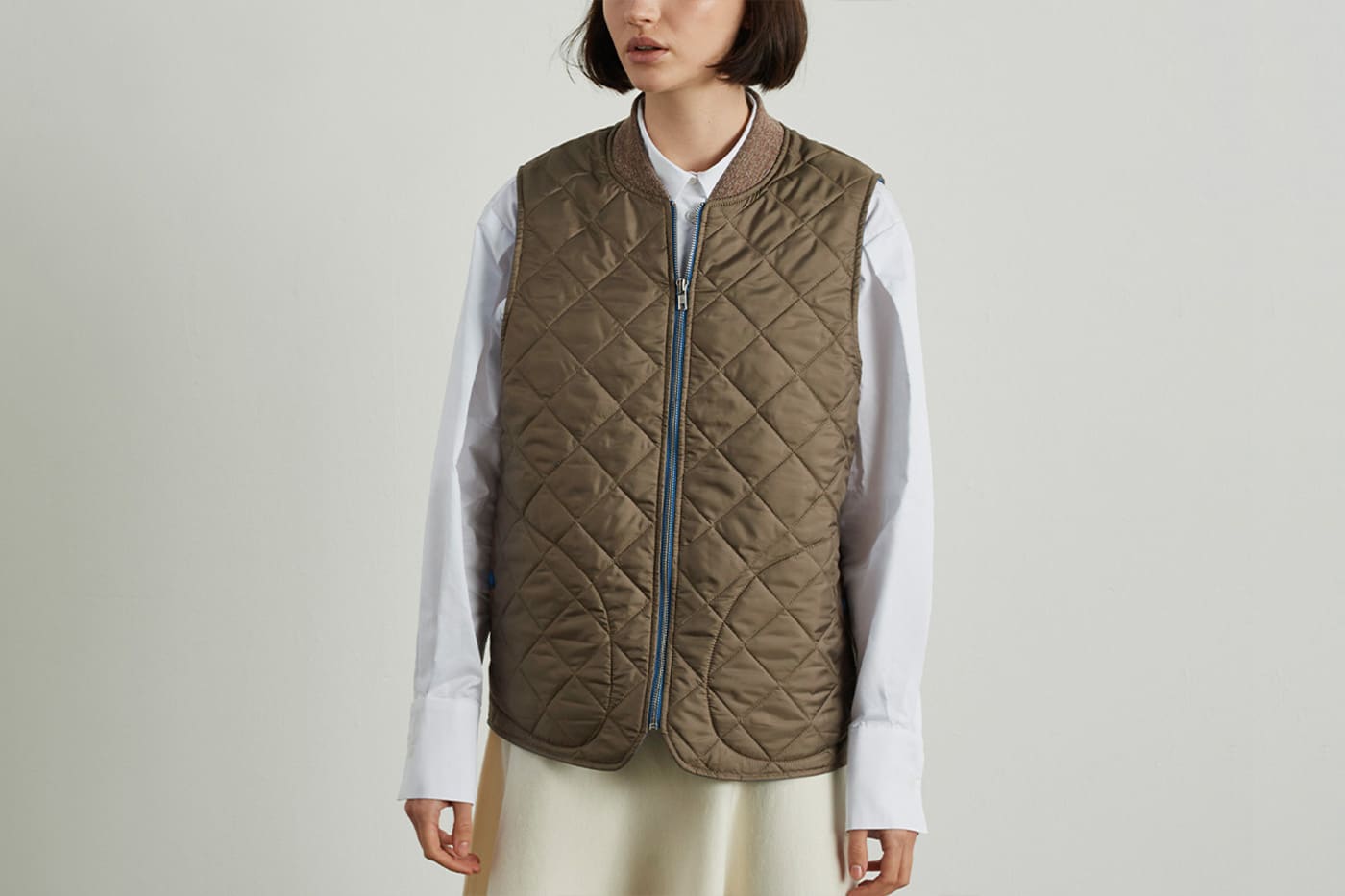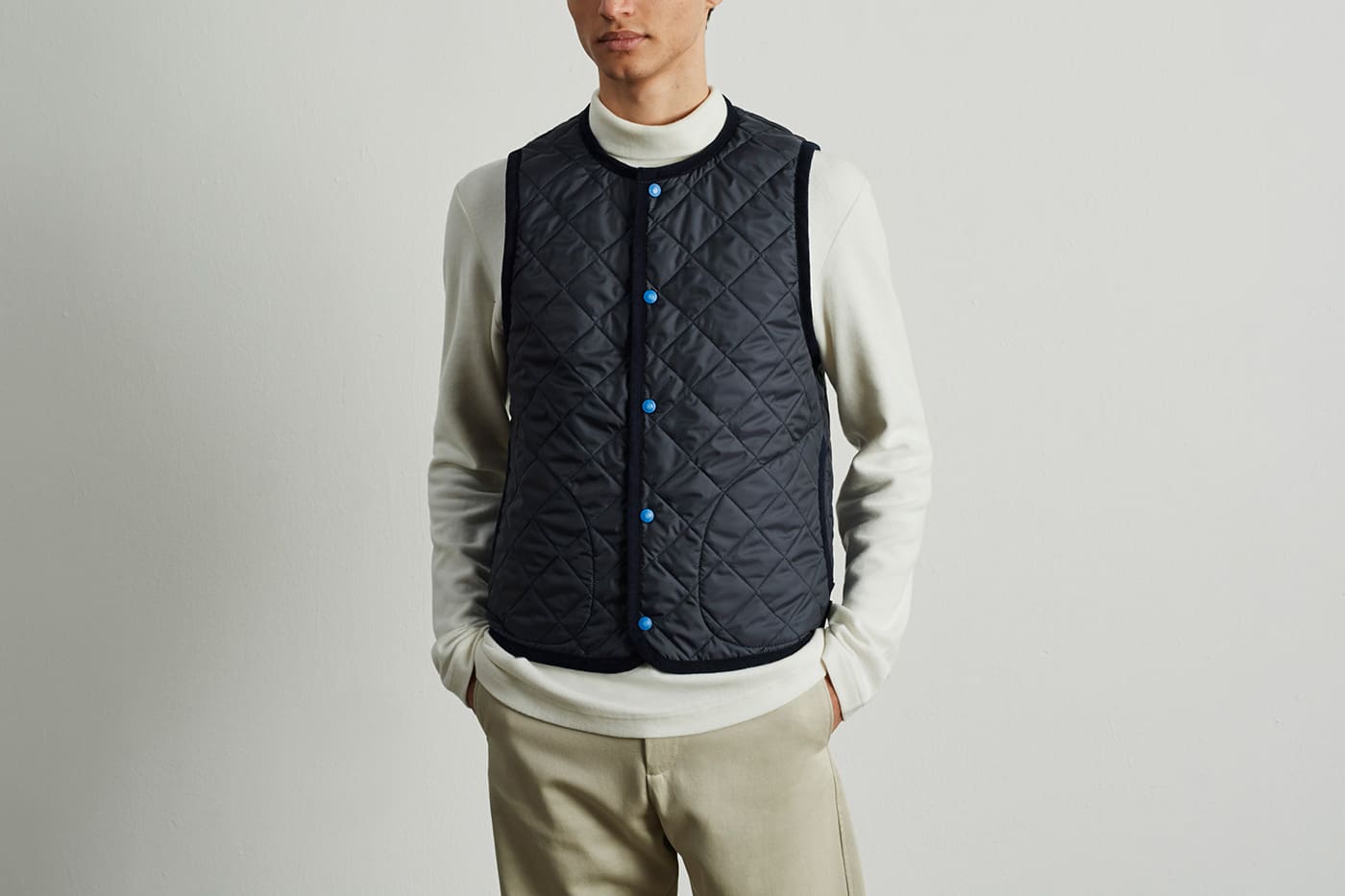 The top: NPG BOMBER GILET 31,000 yen (+ tax)
Bottom: NPG CREW NECK GILET 27,000 yen (+ tax)
Two colors that are popular in Suffolk navy and LAVENHAM such as coke as for unfolding KOLOR. By giving width of the body a space in comparison with basic model, it is good silhouette of affinity with item of oversize. The authentic finish which adopted polyester material "lah diamond quilting to symbolize star" and brand to have weak water repellency and glossiness of LAVENHAM standard to cloth of 2 inches. In addition, like basic model had lineup of, 65% of batting is generated in recycling fiber and take in one side that is sasutinaburu.

In impression refreshing with crew neck with neck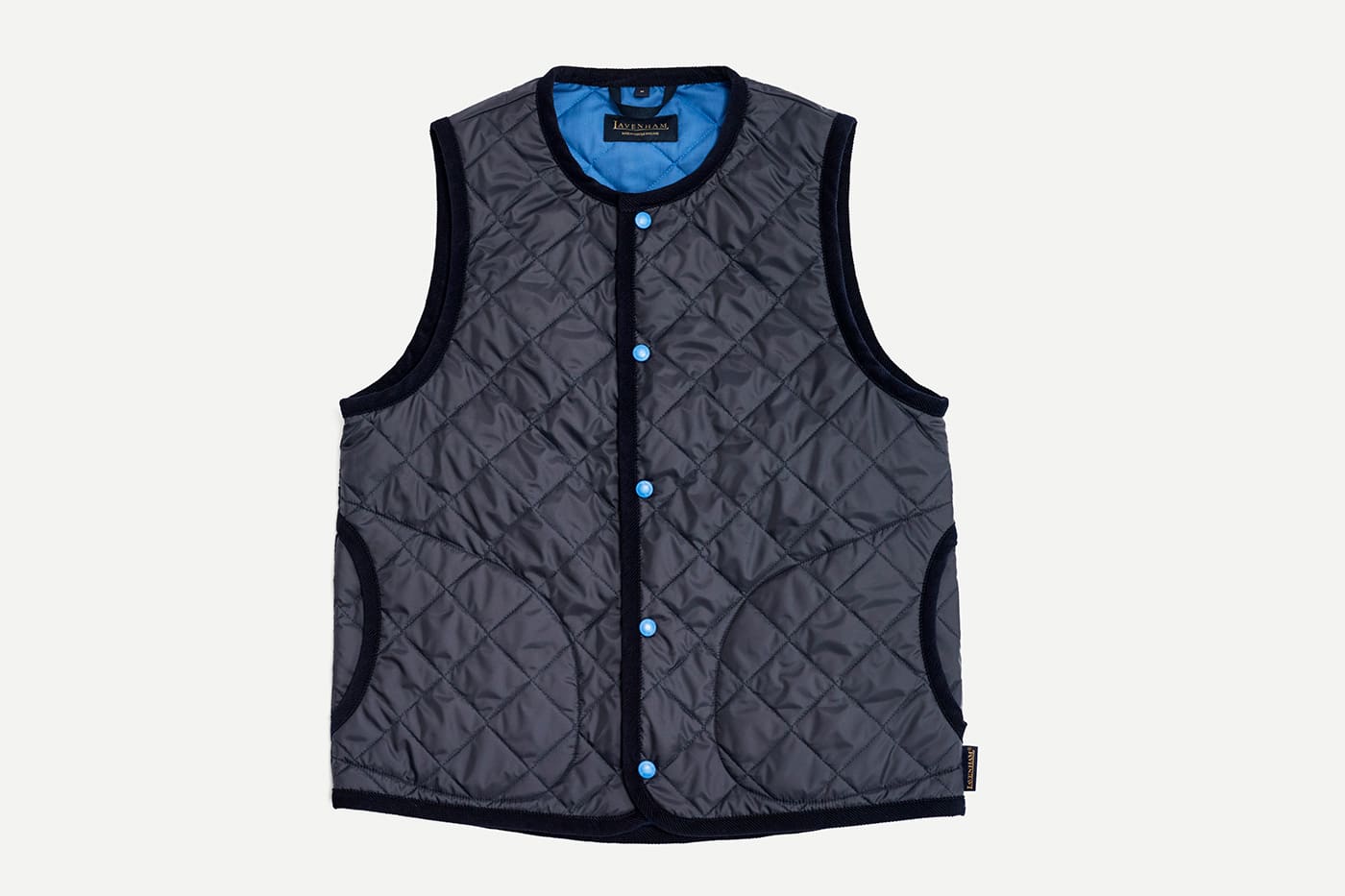 NPG CREW NECK GILET 27,000 yen (+ tax)
Crew neck vest of clean impression. Stud bolt button which took in KOLOR of bright Tudor blue for accent. It adopts welt pocket which hand is put in from slant, and it is characteristic to take in impression that is beautiful eyes.

A certain practical use-related design which we arranged military detail for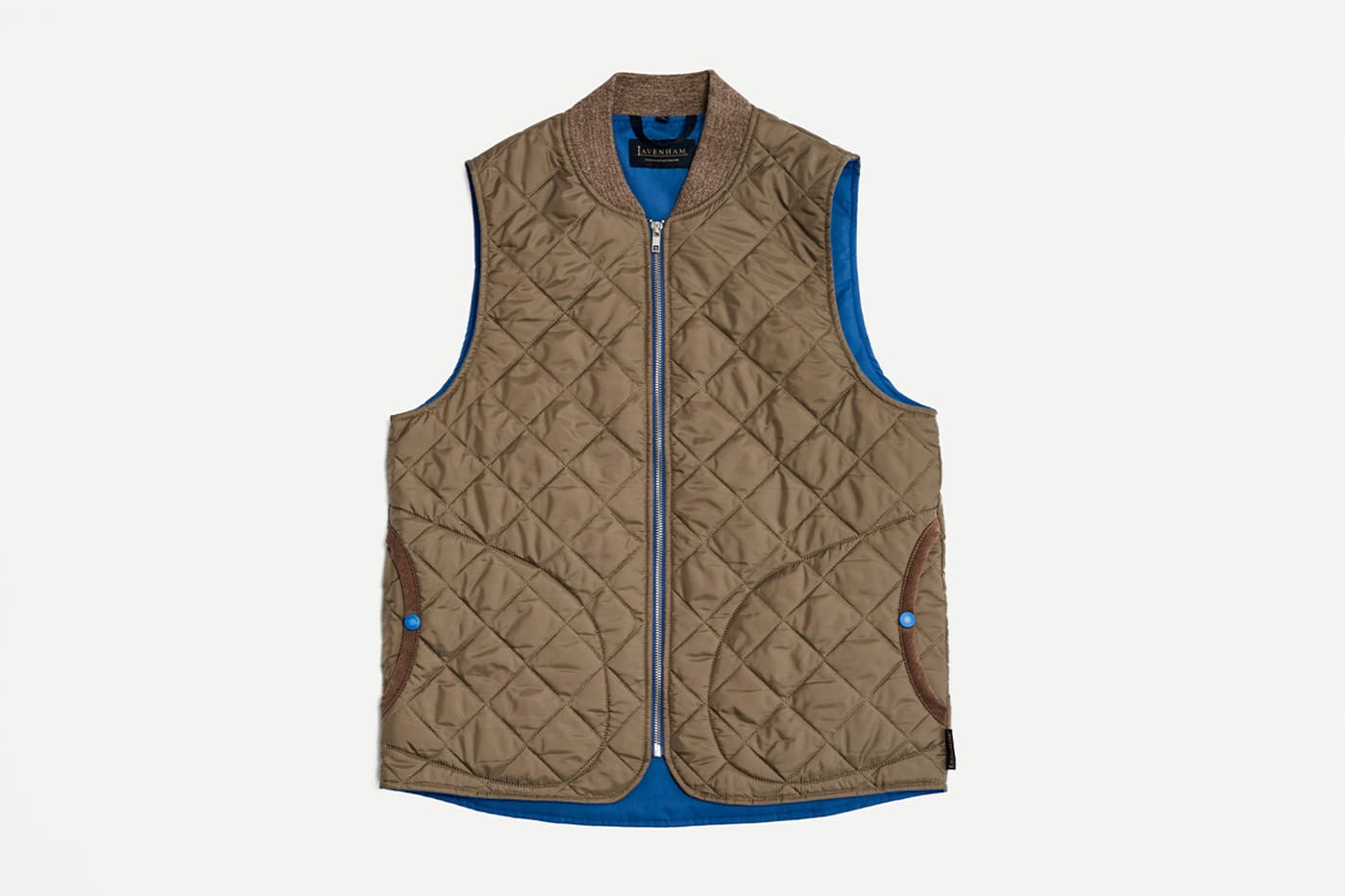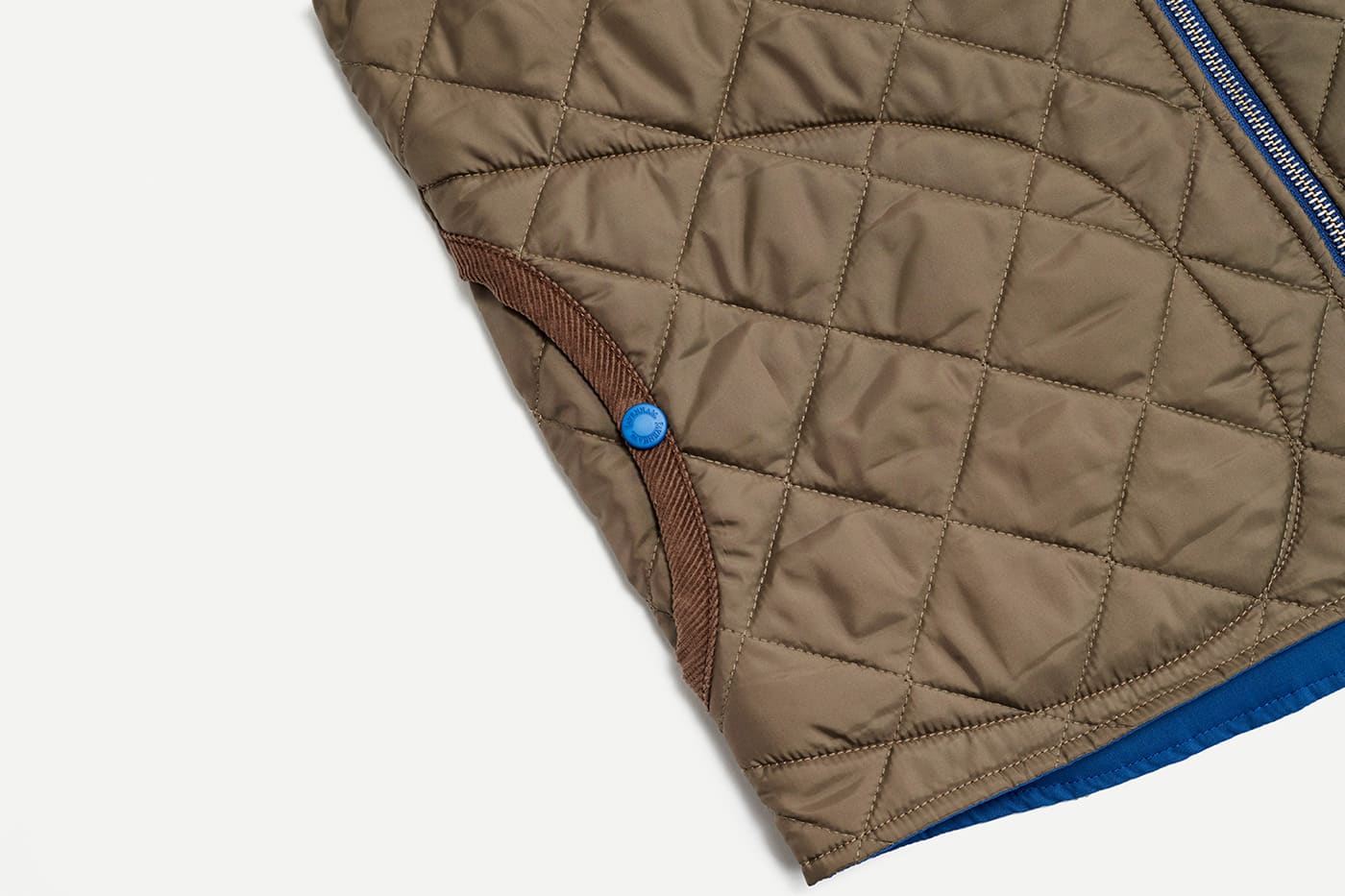 NPG BOMBER GILET 31,000 yen (+ tax)
Bonn bar vest with military taste that neck became rib specifications. The front is zip fastener type, and desorption is easy, too. We take in design of one point accent while attaching theme characteristics of comment while adopting welt pocket like crew neck gilet by arranging stud bolt button of Tudor blue.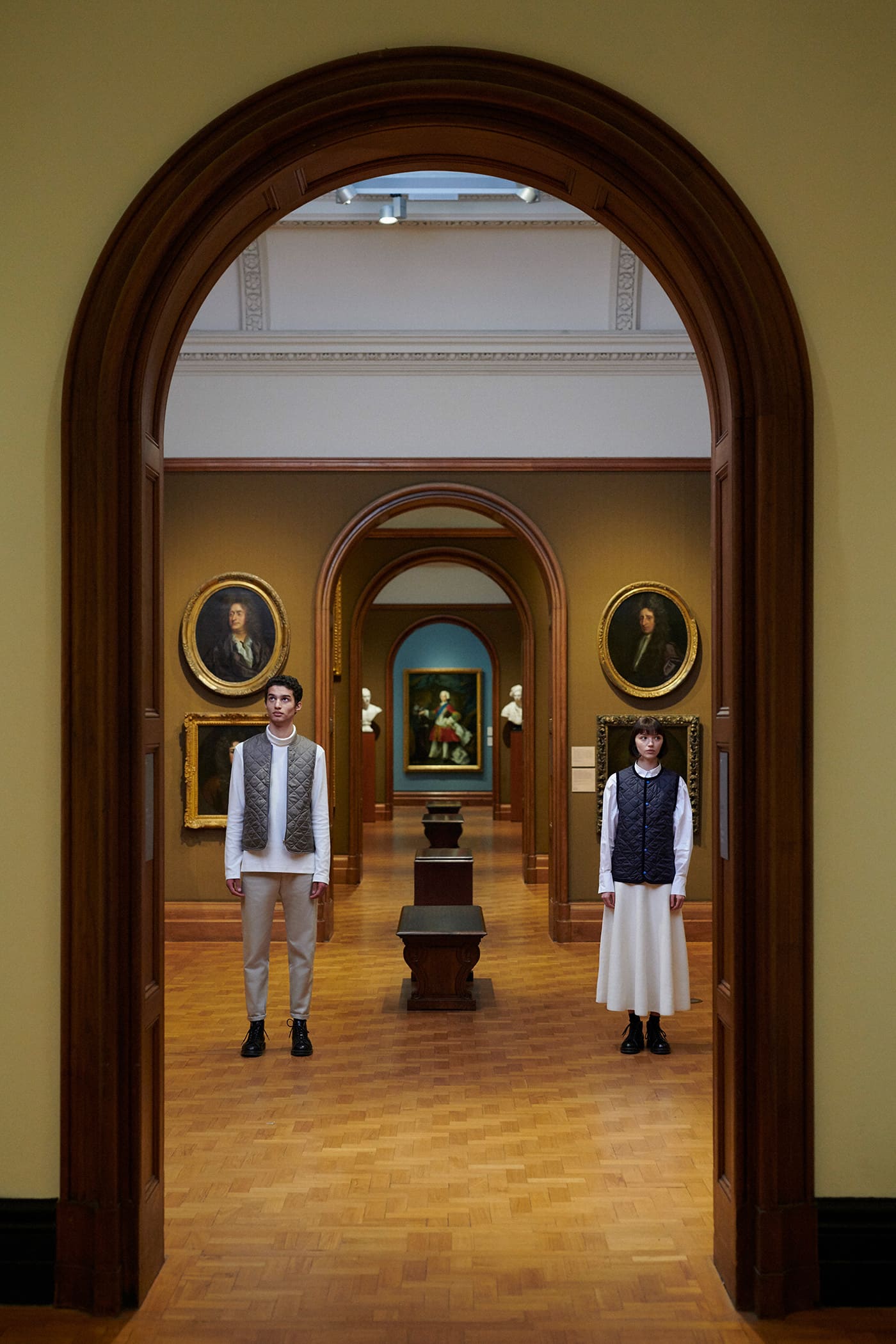 BRITISH MADE / Drake's
Floor: 5F
2020.03.31 improves