[GINZA SIX-limited] Special specifications in commemoration of the third anniversary! British leather tote bag comes up in BRITISH MADE!
BRITISH MADE / Drake's
Fashion
To leather goods brand "GLENROYAL" on behalf of the U.K. dealing with high-quality Bridle Leather item, BRITISH MADE memorializes the third anniversary, other; tote bag which poured is appearance only in GINZA SIX.
Steering wheel, gusset, inside pocket become special specifications of by KOLOR and offer in all two colors of development.
You use one piece of leather luxuriously and can fully enjoy aging that is the powerful charm of GLENROYAL.
It is color that affinity is very good for loafers, summer foot including sandals and is tote bag that it is the leading role of coordinates.
Capacity is usually greatly recommended to outing with much baggage including trip let alone errand, too.

■Bridle Leather big tote bag [GINZA SIX-limited] 90,000 yen (+ tax)
All two colors of development NEW BLACK X DARK BLUE (the photograph left), OXFORD TAN X CIGAR (the photograph right)
*Coping has mail order. Please refer casually to Ginza store.
Steering wheel becomes specifications of by KOLOR, too; of coordinates accentuate.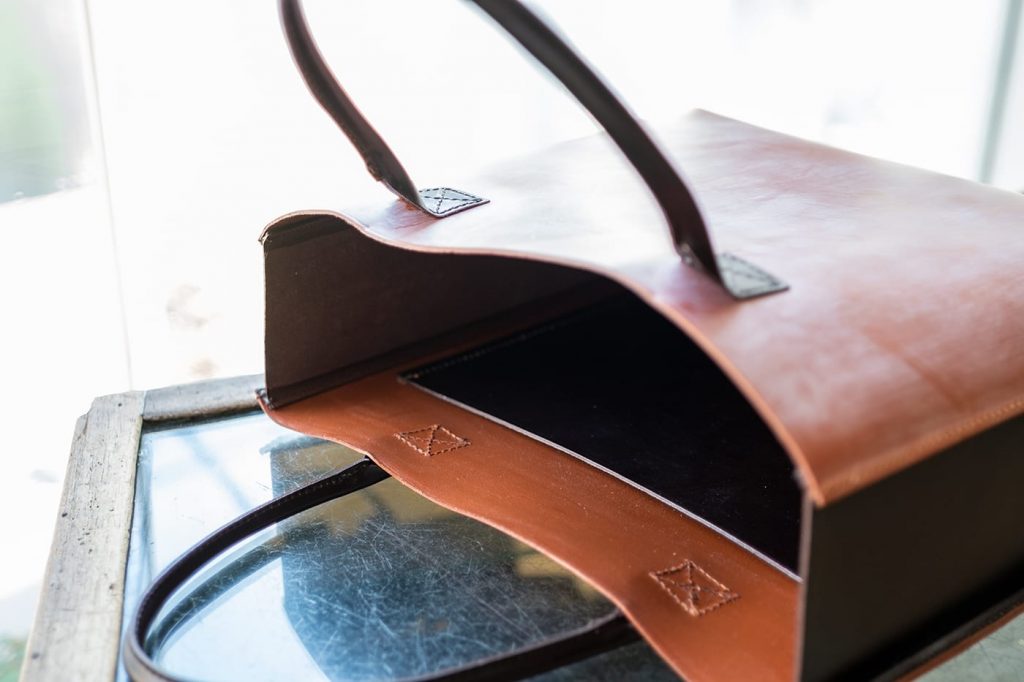 It is main leather of the body and inside pocket of the same color with ready-made article, personal order, but it is by KOLOR specifications by comment of the third anniversary, and not only appearance but also the inside becomes specifications with feeling in particular.
BRITISH MADE / Drake's
Floor: 5F
2020.06.03 improves