The British minimal and refined latest leather goods collection for adult woman appears in BRITISH MADE
BRITISH MADE / Drake's
Fashion
New item debuts in BRITISH MADE than "Grace Collection" for adult woman "which became independent with" style than British GLENROYAL.
Using British bridle leather usable for a long time, refined emboss was put for base with topu, dark blue, three colors of Bordeaux; is specifications particularly.
It unfolds from tote bag of minimal design easy to use to Small leather goods regardless of ON/OFF.
*We present GLENROYAL original drawstring bag pouch to customer who purchased latest Grace Collection (finished as soon as it disappears)
Minimal tote bag which A4 size that rather thin handle is feminine enters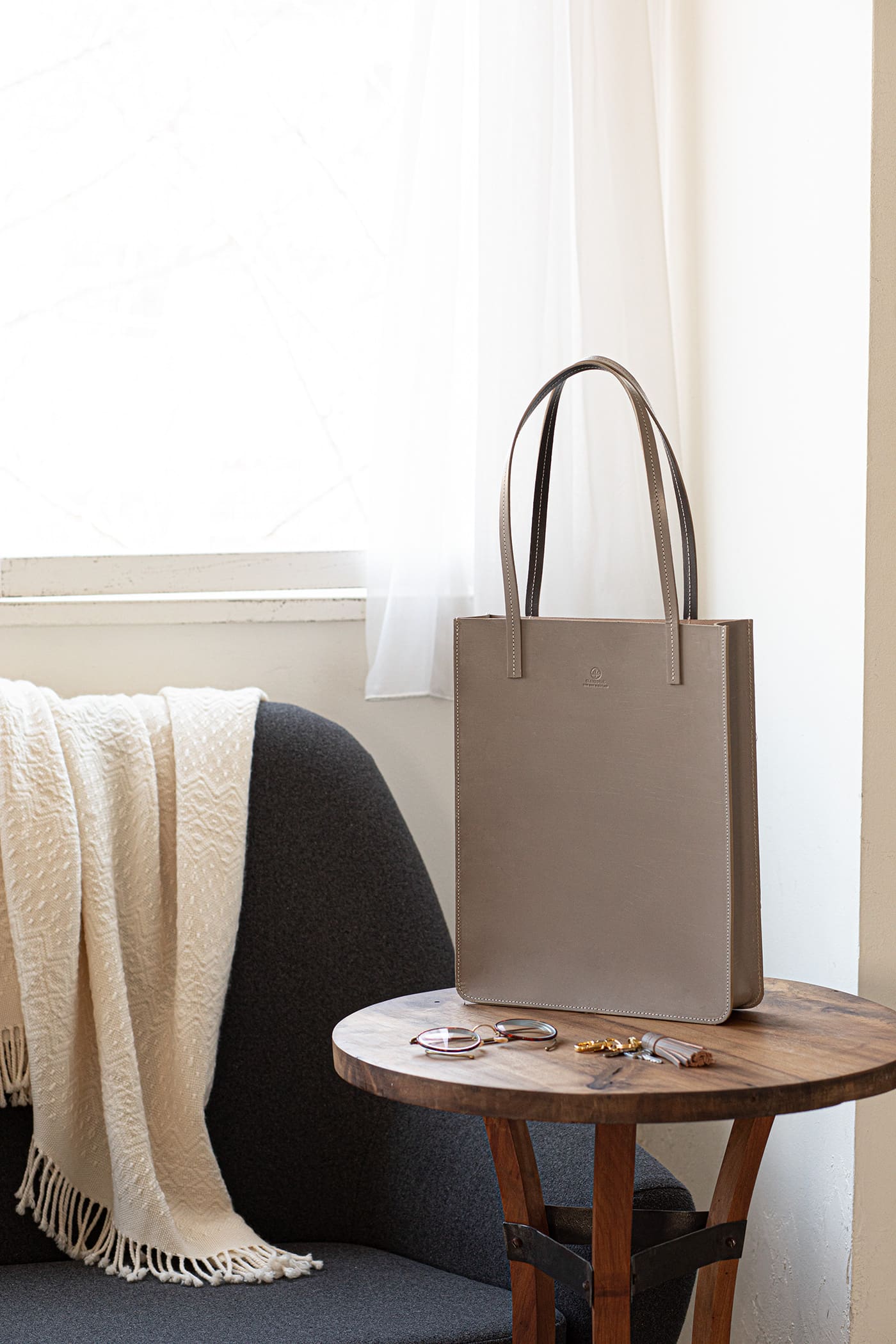 A4 TOTE BAG 59,000 yen (+ tax)
Tote bag of minimal design.
In the world that paper reply goes ahead through, there should be much feeling that bag which A4 size enters still more is easy to use routinely.
It comprises gusset of about 6cm and is convenient size to carry materials or iPad.
Feminine steering wheel designs even holdings to length not to go to bed let alone shawl with slenderness.
There is one inner pocket and we distribute small thing and can enter.
As we trim decoration and it is simple and is finished, it is high bag of versatility that it is easy to match with any style.
"Group with a little baggage" is shoulder strap mini-tote with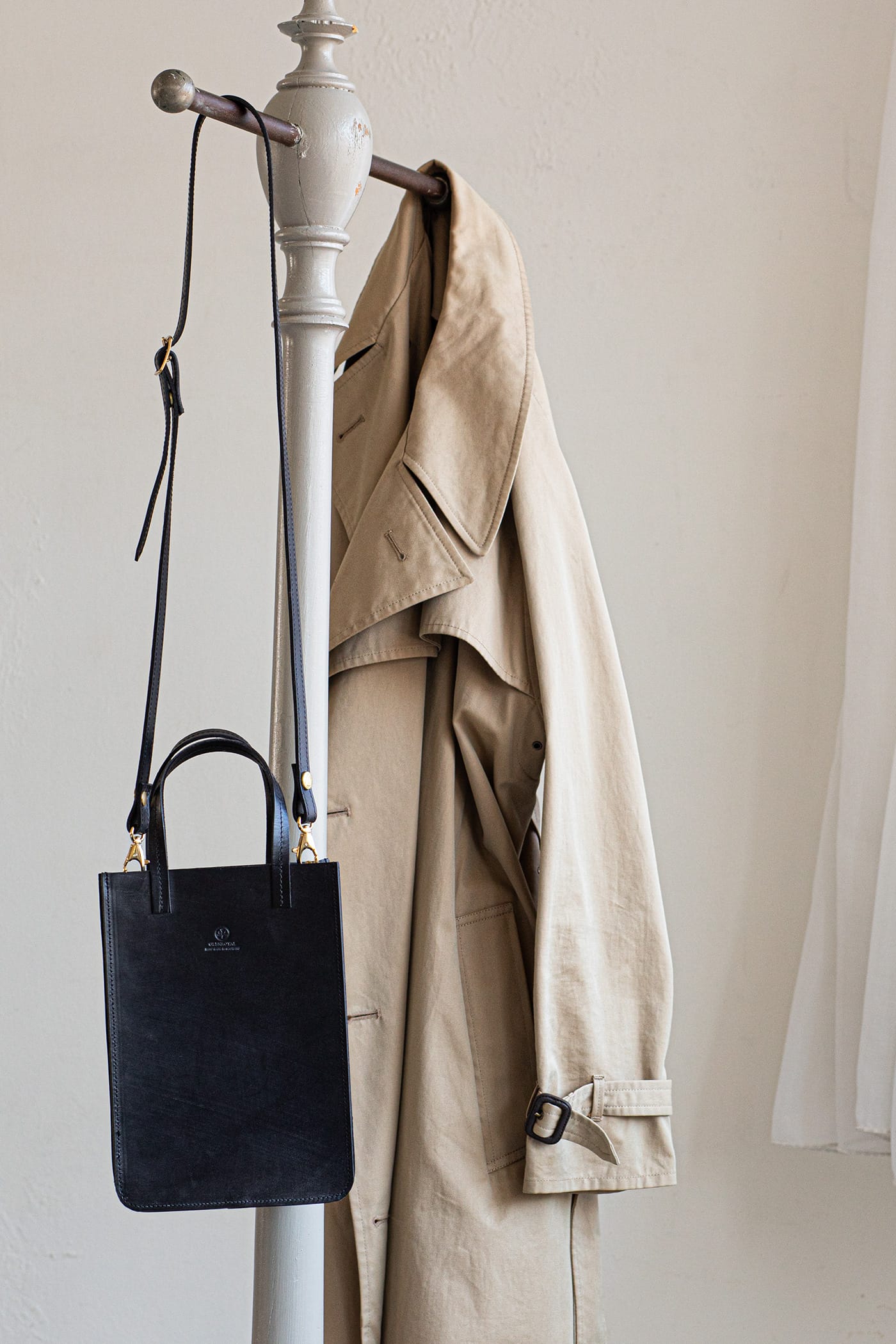 TOTE BAG WITH SHOULDER STRAP 49,000 yen (+ tax)
As A5 size is settled as for the mini-size version of tote bag, and there is gusset of 6cm although being small, small eco-bottle of trend can enter.
Handle is designed short, too, and article is well compact when we had holdings.
Removable shoulder strap is with and can use depending on use in 2way.
Mini-tote of Bridle Leather with refined luster is recommended to the scene that wants to be dressed up including restaurant and party.
Leather petty person whom he/she impresses with woman treating personal belongings carefully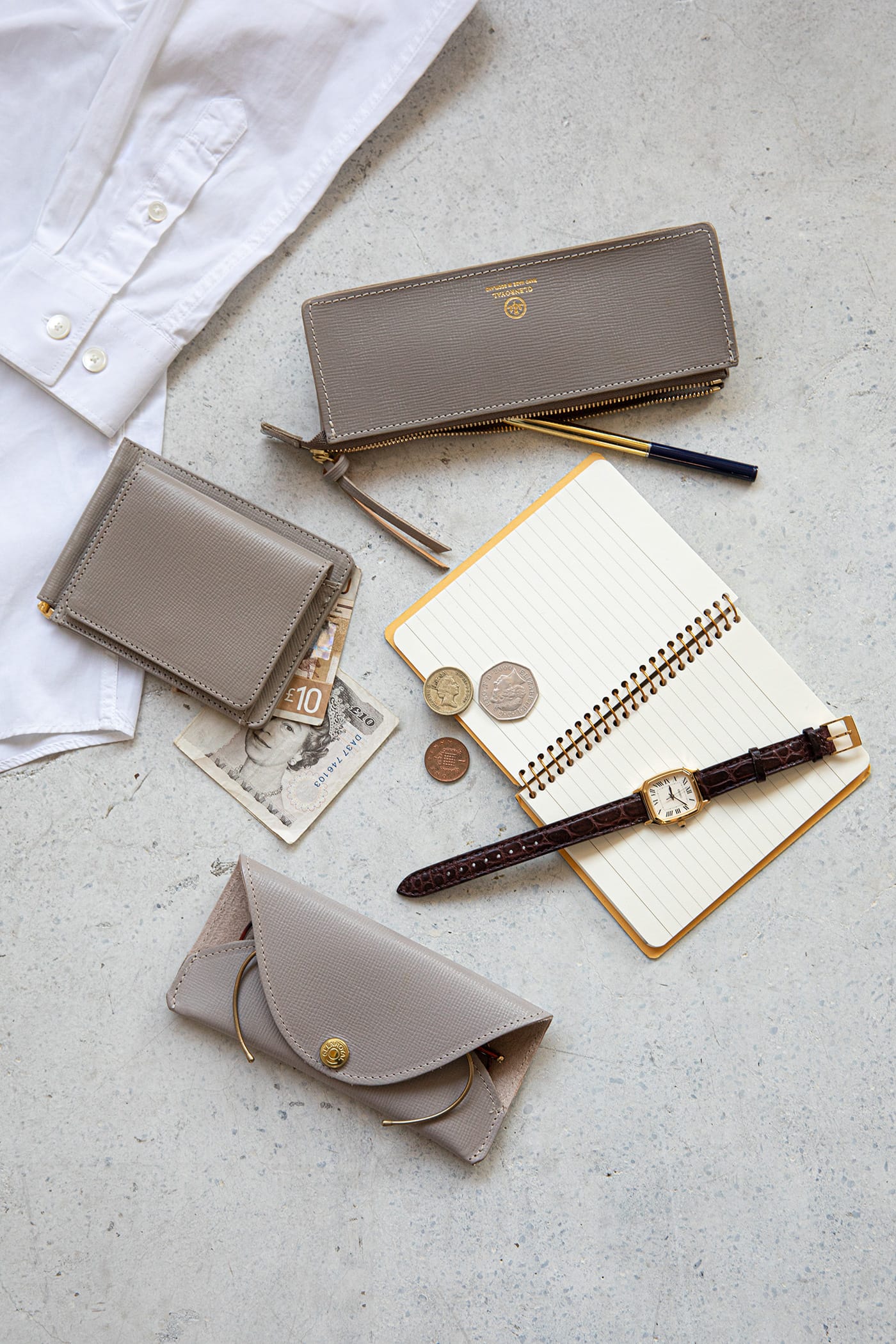 (from the top)
ZIP PEN CASE 21,000 yen (+ tax)
MONEY CLIP WITH COIN POCKET 33,000 yen (+ tax)
FLAT FLAP OPTICAL CASE 16,000 yen (+ tax)
Pen case becoming independent on desk and sunglasses and glass case suitable for both glasses impress with adult woman with article to treat to small accessory carefully.
KOLOR that feminine topu enhances dignity still more.
In atmosphere that it is bestseller item in lineup that there is the number of GLENROYAL, and mini-wallet popularity is combined, and is strongly more feminine as for the money clip with coin case which has been increasing support in topu of model push.
Money clip type which can pick up bill quickly enhances beauty of conduct.
It comprises coin pocket and seven card pockets in spite of being thinness that is not bulky.
As for the Bridle Leather made model push that wound is hard to be outstanding, warm luster stands out by surface irregularities, and logo of parts and foil push of gold brings on more modest elegance.
I want both having no cares and storing power. To you who spend active days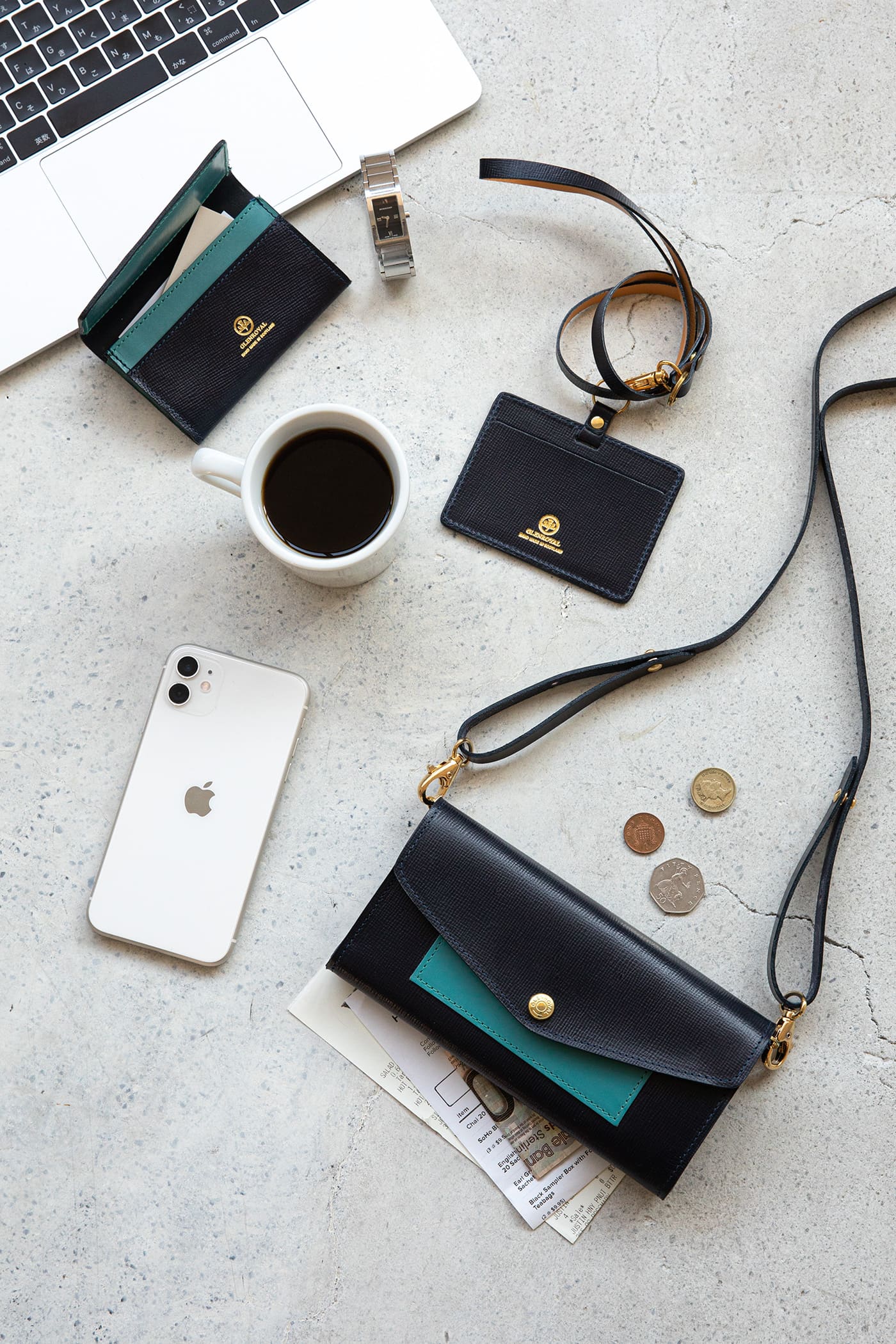 (from the top)
BUSINESS CARD HOLDER 21,000 yen (+ tax)
ID CASE WITH STRAP 15,000 yen (+ tax)
FLAP LONG PURSE WITH STRAP 53,000 yen (+ tax)
Macroscale with big pocket that long wallet with removable shoulder strap enters receipt and smartphone.
When we want to reduce baggage as much as possible, we can go out in hand-free only in this and are 2way specifications that we remove shoulder and can use as normal breast wallet.
Business card case comprises two gussetless pockets in addition to main pocket with gusset, and we divide business card and own business card which we took, and storing is possible, too.
As 50 pieces are settled as for the main pocket neatly, it is recommended toward the job to meet many people.
ID case that carved seal of gold gets a lot of looks in good-quality model push Bridle Leather raises feeling during work.
Color that dark blue is sexless, and is calm, and gives confidence.
He/she lets you feel neat and clean atmosphere as woman has. Accent to remain in impression when we used bright sage color used with point.
New mini-wallet which pursued good convenience although being compact. Give feeling with favorite KOLOR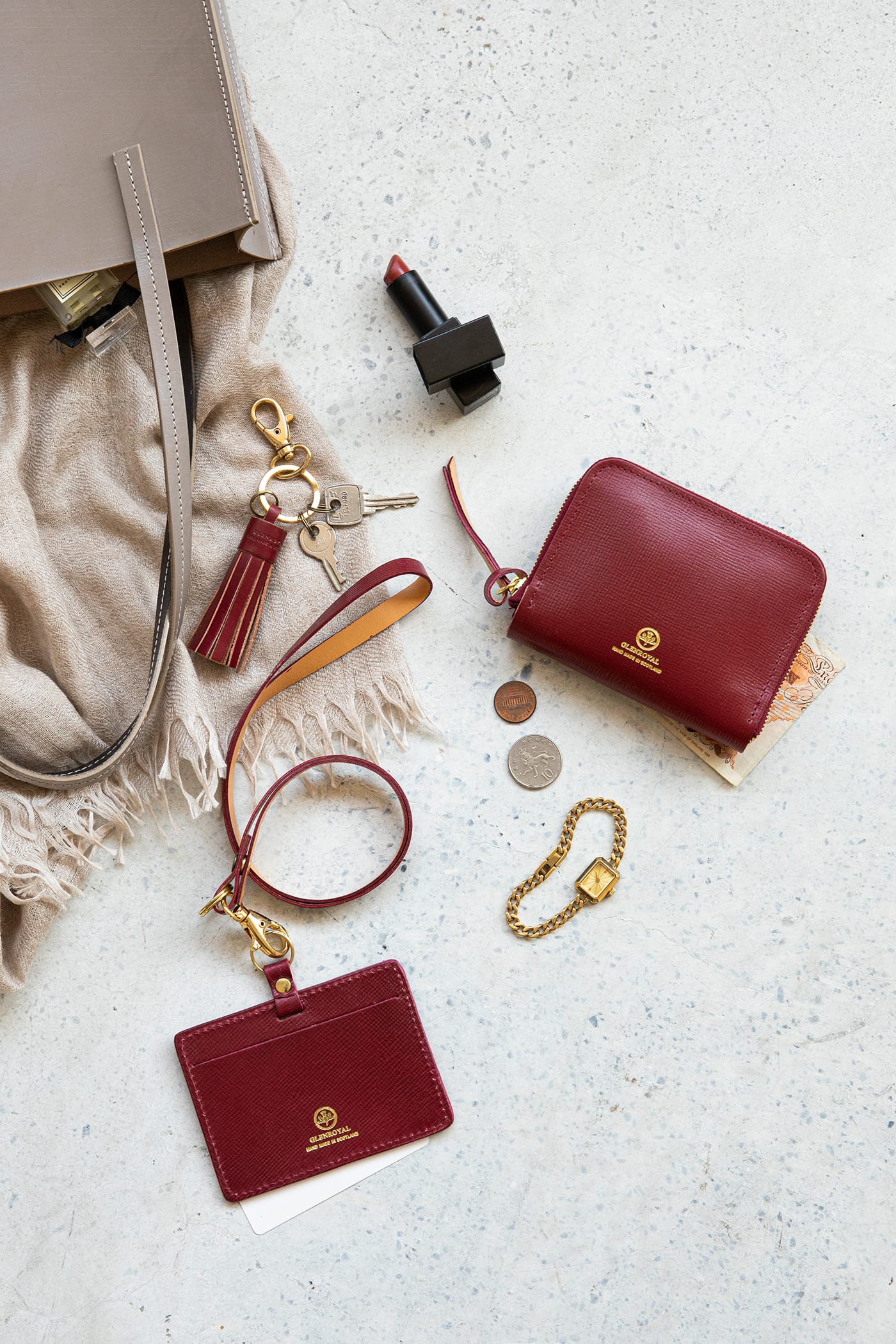 (from the top to clockwise direction)
A4 TOTE BAG 49,000 yen (+ tax)
ZIP AROUND SMALL PURSE 39,000 yen (+ tax)
ID CASE WITH STRAP 15,000 yen (+ tax)
TASSEL KEY CHARM 6,500 yen (+ tax)
Although mini-wallet of around zip type is small; gusset of coin pocket of zip part is greatly bill pocket and card pocket for eight pieces with snap button on difference, the back.
It is new model that compactness and good convenience stand out.
Including Grace Collection standard popular tassel key charm and ID case even if unify, and prepare belonging, is wonderful.
Lady-like KOLOR that deeper Bordeaux strongly lifts feeling whenever we use.
Careful model push individualizes glossiness of Bridle Leather, and it is color becoming fun that is woman.
Various lineups that we can select to lifestyle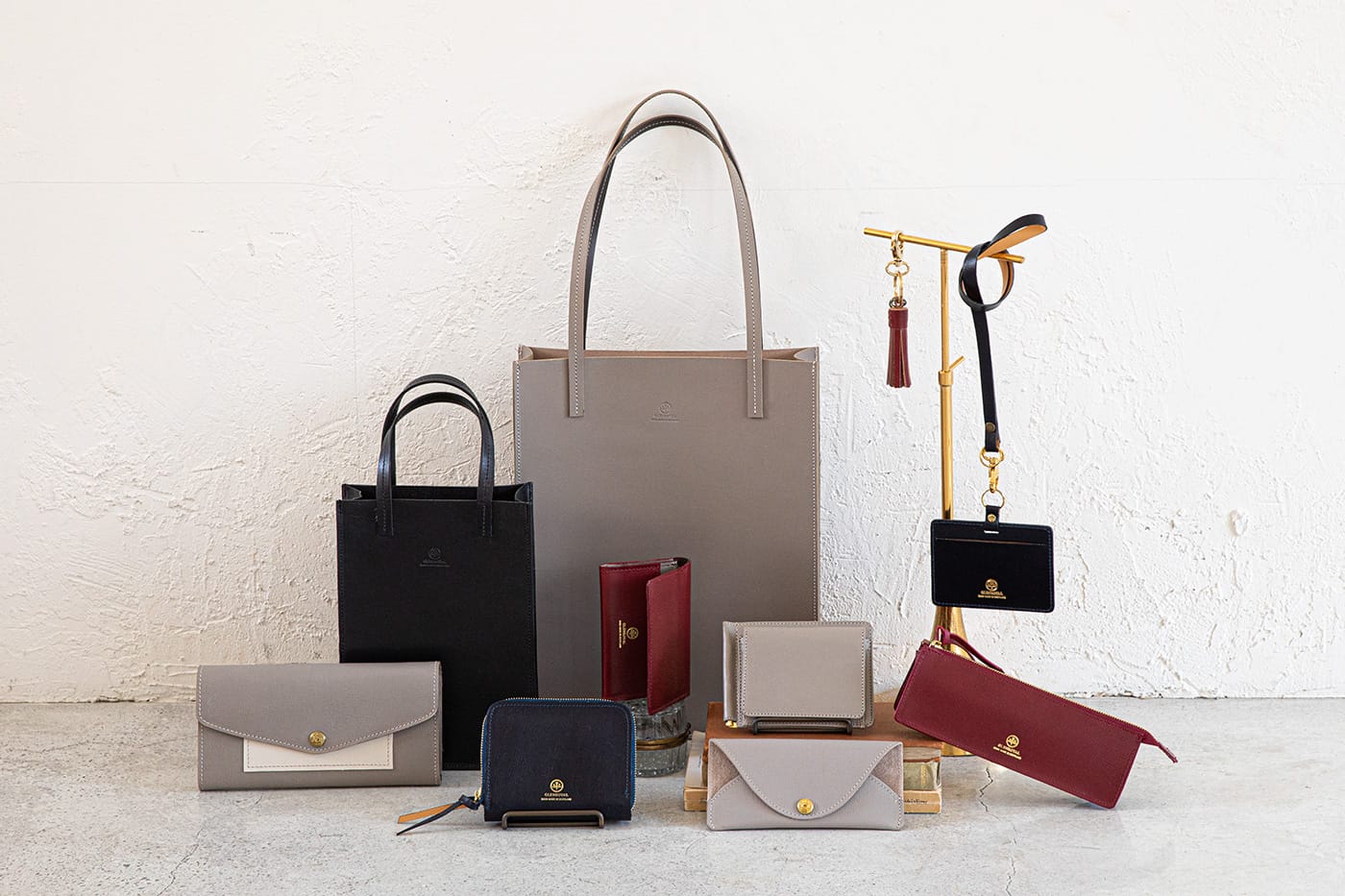 The most new item of Grace Collection developing bag type 2, wallet type 3, card case, ID case, pen case, glass case, all 10 types of tassel charm.
British traditional Bridle Leather assumes harness the origin, and, let alone the robustness, it features that we are familiar with hand so as to use, and beautiful luster is born.
Please find leather goods snuggling up to lifestyle like oneself.
BRITISH MADE / Drake's
Floor: 5F
2020.06.24 improves