It is recommended to summer foot! Suede loafers and GHURKA sandals of British JOSEPH CHEANEY
BRITISH MADE / Drake's
Fashion
Clothes of season are apt to become just rough from heat in the spring and summer.
It wants to include good article in step to attach a feeling of cleanliness with lightness.
Model of noble "JOSEPH CHEANEY" (JOSEPH CHEANEY) of British Goodyear welt shoes world in the spring and summer is good to such scene.
Suede loafers that soft feel of texture and coloring enhance quality of season, solid crimp leather and GHURKA sandals characterized by making such as dress shoes are lineups.
Please check good item of affinity in British colonial style with work military taste that BRITISH MADE suggests from resort-style of midsummer in this season by all means.
1. We attach refined and light impression with tender suede upper
"HUDSON D"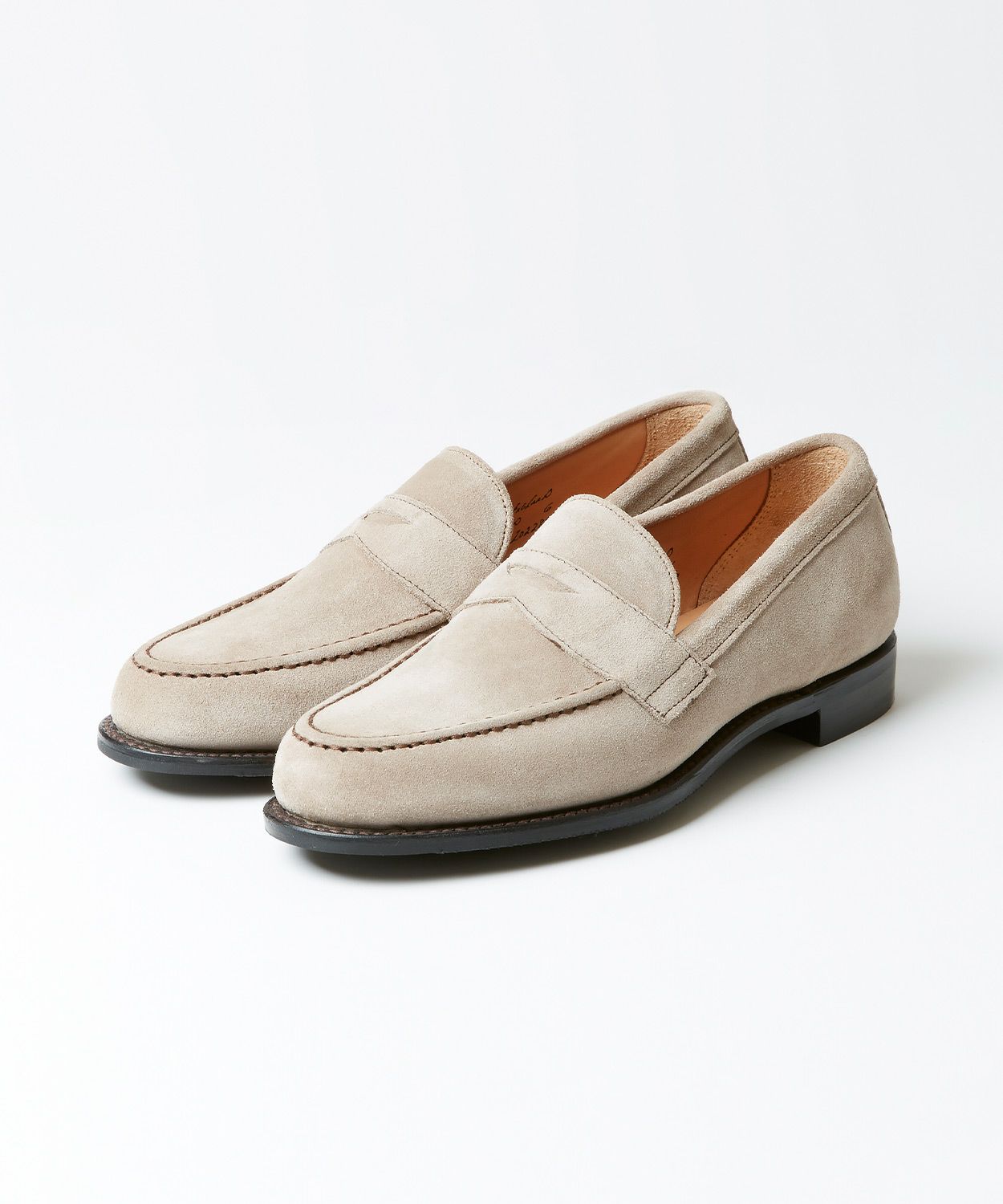 HUDSON D 68,000 yen (+ tax)
Suede loafers "HUDSON D" of mink KOLOR which it is easy to match with various styles of season in the spring and summer.
We adopt the U.K., tannaim Charles F Stead company "Janus suede" from Leeds to upper.
While there is a feeling of air, feel of a material smooth with moisture features noble suede made in the U.K. which is adopted to many British brands.
Suede with flexibility adds moderate lightness to step of coordinates of midsummer at good quality.
We keep grip power sole on rainy day and wet road surface and adopt diamond rubber sole playing an active part in the active scene.
The last 5203 for exclusive use of loafers with the moderate volume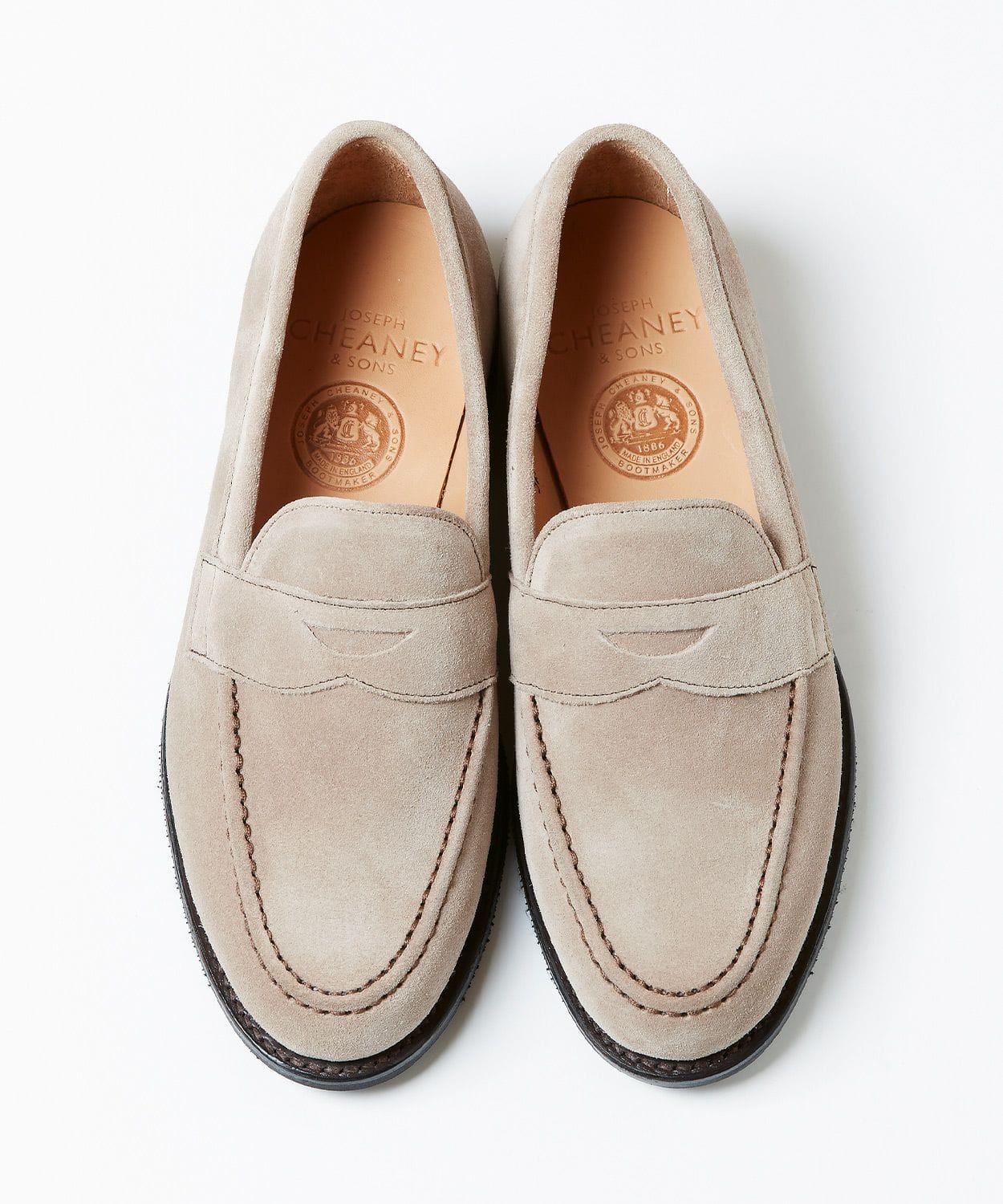 We adopt 5203 to shoe tree in the last for exclusive use of loafers.
It is characterized by moderate roundness and dignified form like British shoes with voluminous feel.
We are finished in very convenient moment with tender Elegance while being the length of the tiptoe leather (vamp), fuku of rather thin saddle which appeared in upper leather, classic design.
Even light shorts style keeps elegance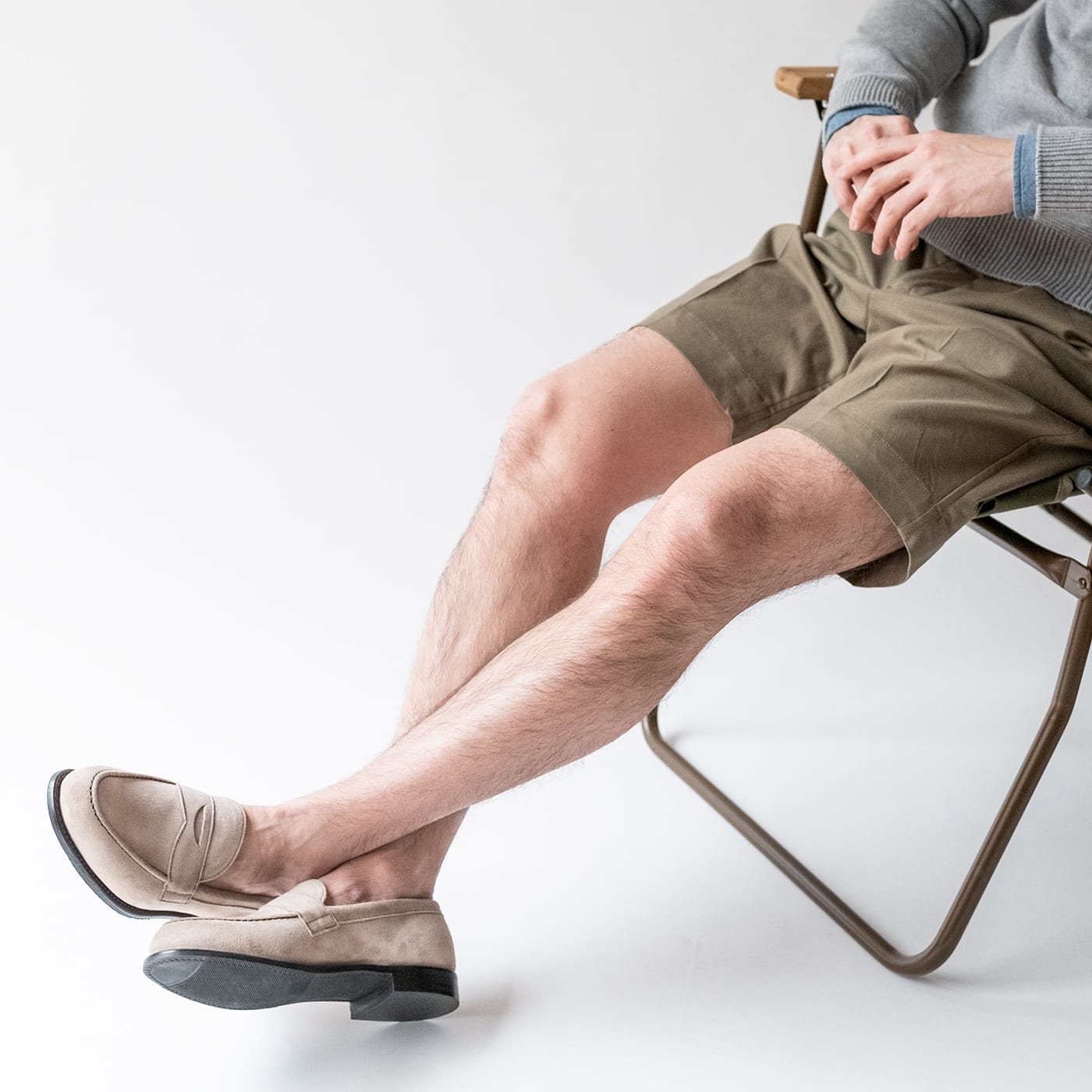 Shoes: HUDSON D 68,000 yen
Shorts: GURKHA SHORTS 24,000 yen
Knit: SMOCK SWEATER 19,000 yen
*Price is all tax-excluded
Temperature gradually rises and should want to do comfortable coordinates including shorts from now on if it becomes warm.
Therefore he/she finishes even shorts-style of midsummer in impression that is refined while keeping lightness when we put loafers of suede upper together.
Of course it is affinity to like to full-length trousers and denim.
As we can direct a feeling of omission like season by wearing with cup in socks showing ankle, it is recommended.
2. GHURKA sandals that dressy Saga stands out in beautiful form
"Penzance 2"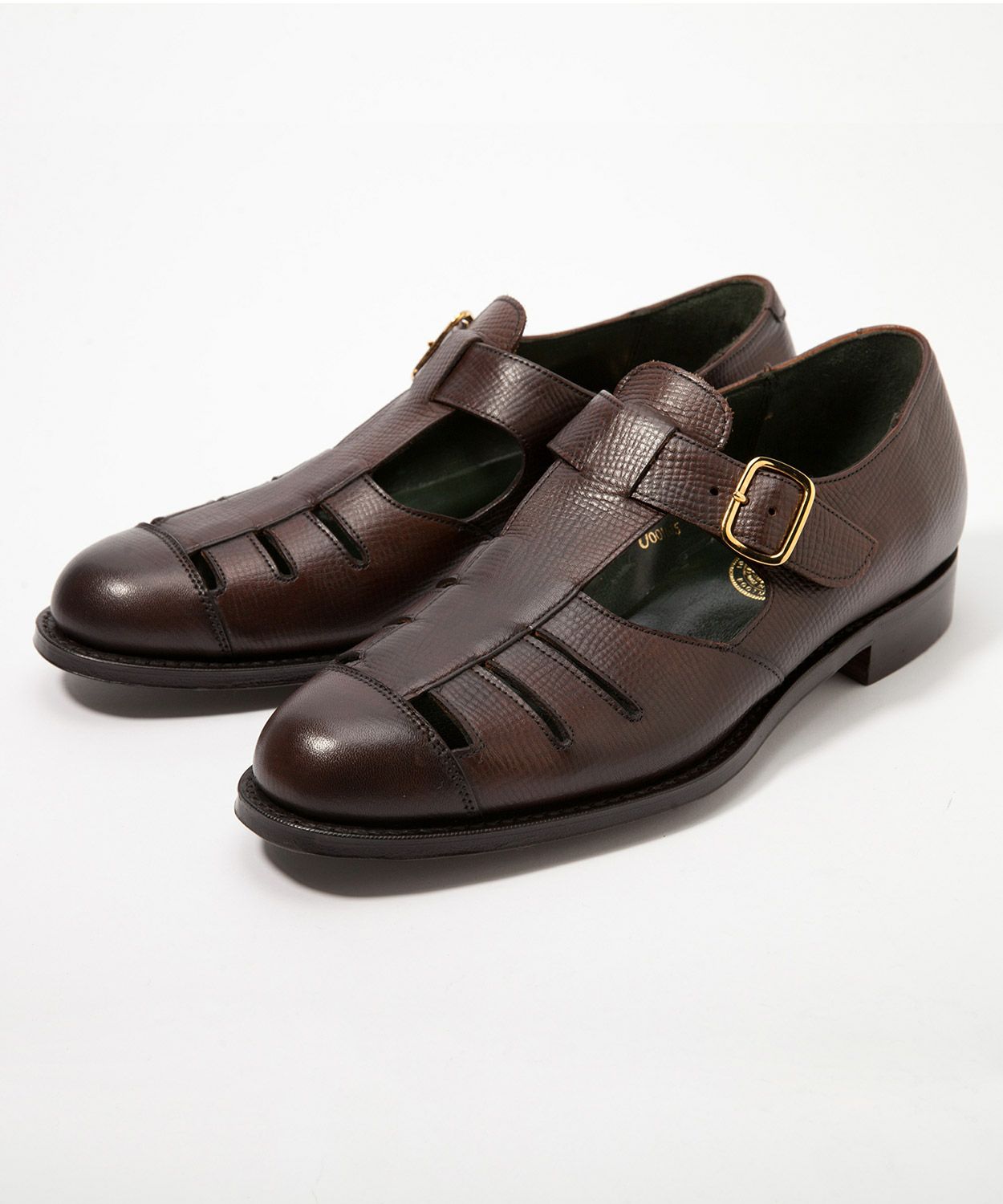 PENZANCEII64, 000 yen (+ tax)
GHURKA sandals "Penzance II" of JOSEPH CHEANEY men developed by continuation.
The biggest characteristic is what is made after process same as dress shoes which adopted the normal Goodyear welt manufacturing method.
Therefore, let alone beauty of shape, it is JOSEPH CHEANEY Nara that realizes that a feeling of fitting, all sole exchange to increase so as to wear are possible.
In addition to beautiful shoe tree, Jupiter calf of mark where it is characterized by a feeling of solid crimp accentuates and tightens the clothing in the spring and summer from step.
The last 1886 of British and modern silhouette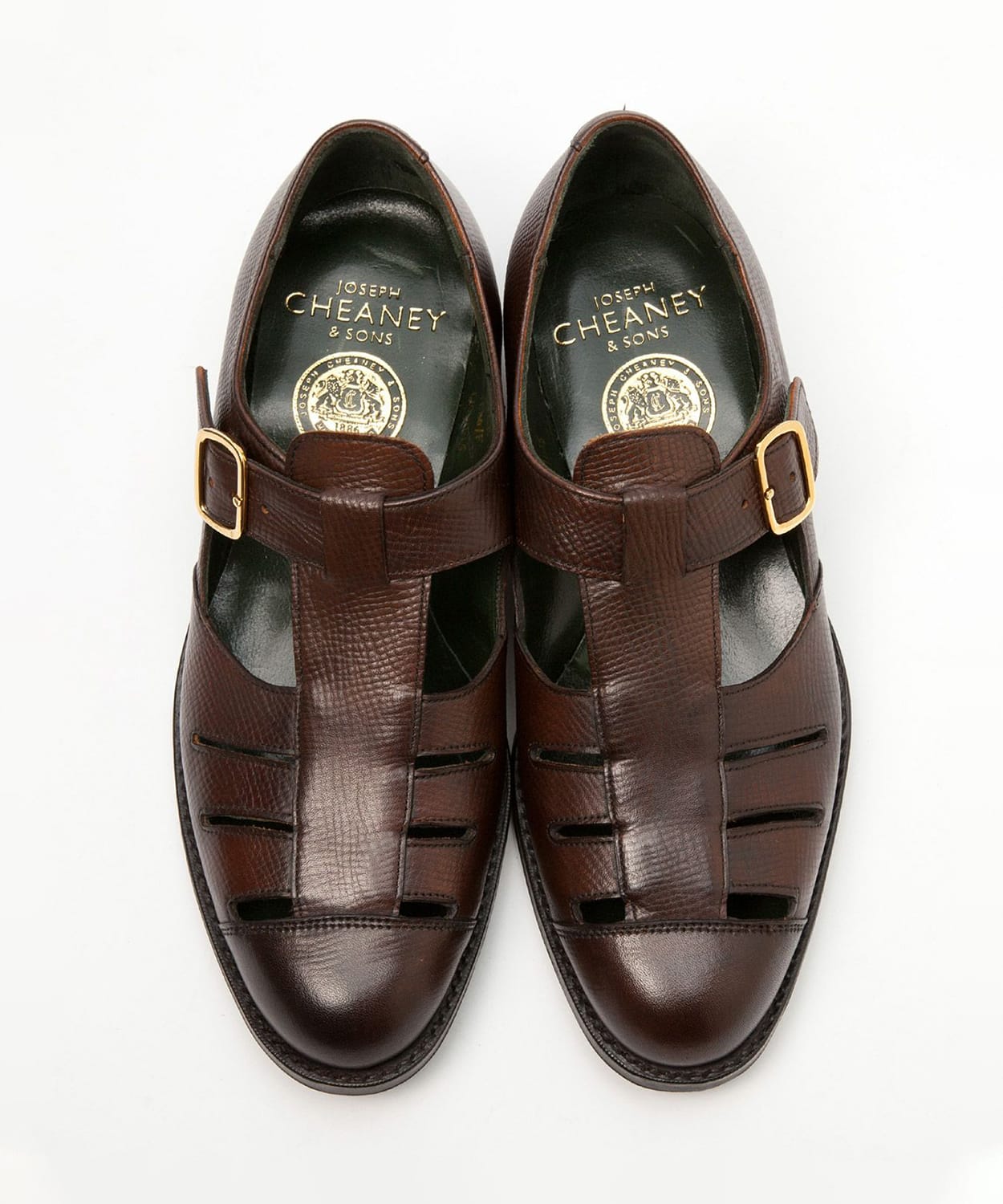 Shoe tree is silhouette of slightly short nose in round toe with roundness of classic impression.
It is slightly modern and, in addition to authentic appearance like British shoes of traditional good ear welt, has dress-like atmosphere with us.
In conjunction with light feel of texture elegantly quality of season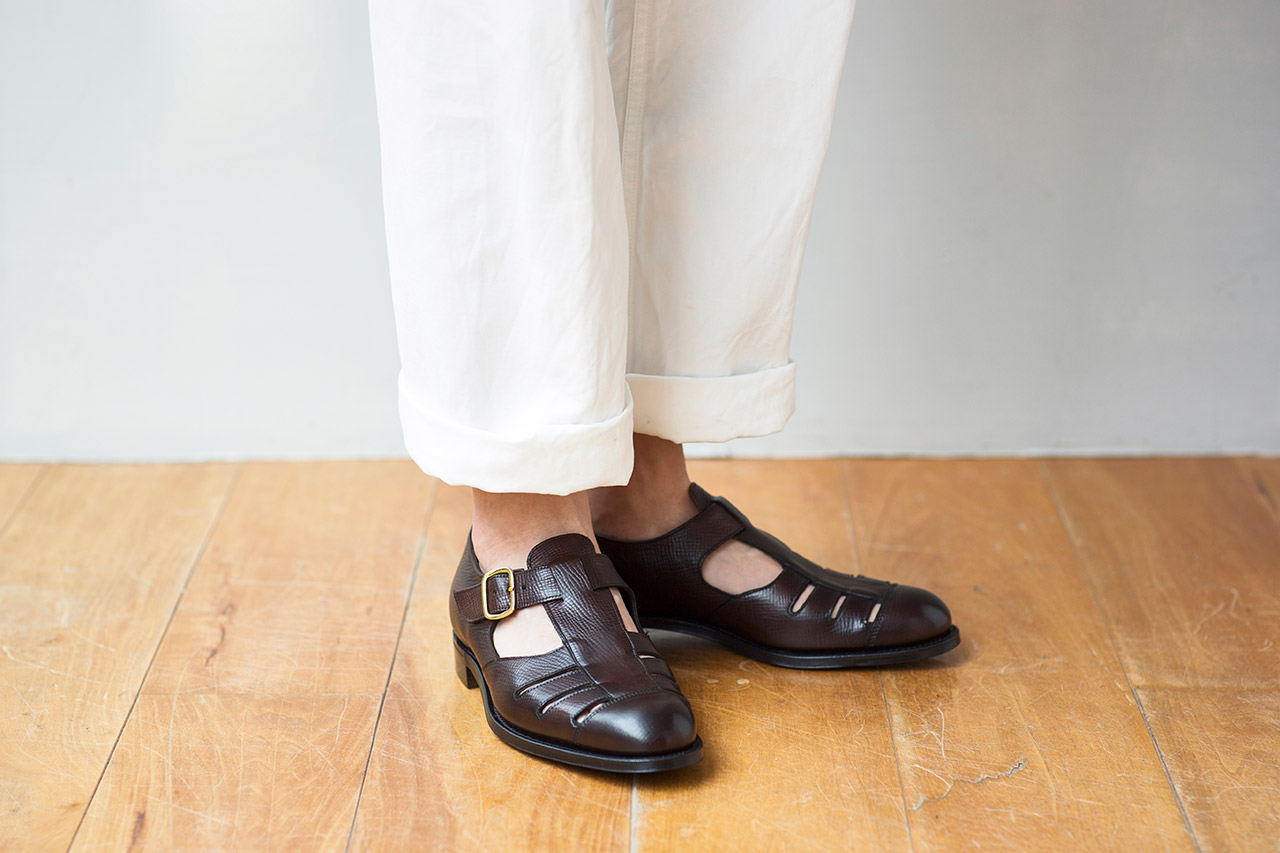 It is vest that bottoms to put together as it is dressy appearance do color and feel of texture to bottoms of light impression.
From dressy item such as slacks, it is excellent at affinity to the above-mentioned GHURKA shorts.
We do roll-up to ankle length, and by putting together, in the case of full-length, bare foot can direct elegance that is feeling of cleanliness and Mu D that seem to be spring and summer.
BRITISH MADE / Drake's
Floor: 5F
2020.07.06 improves