THE GRAND GINZA chef *seihonkaku French New Year's dishes
THE GRAND GINZA
Food
We congratulate the New Year in 2021
Chef patissier specially made New Year dishes of THE GRAND GINZA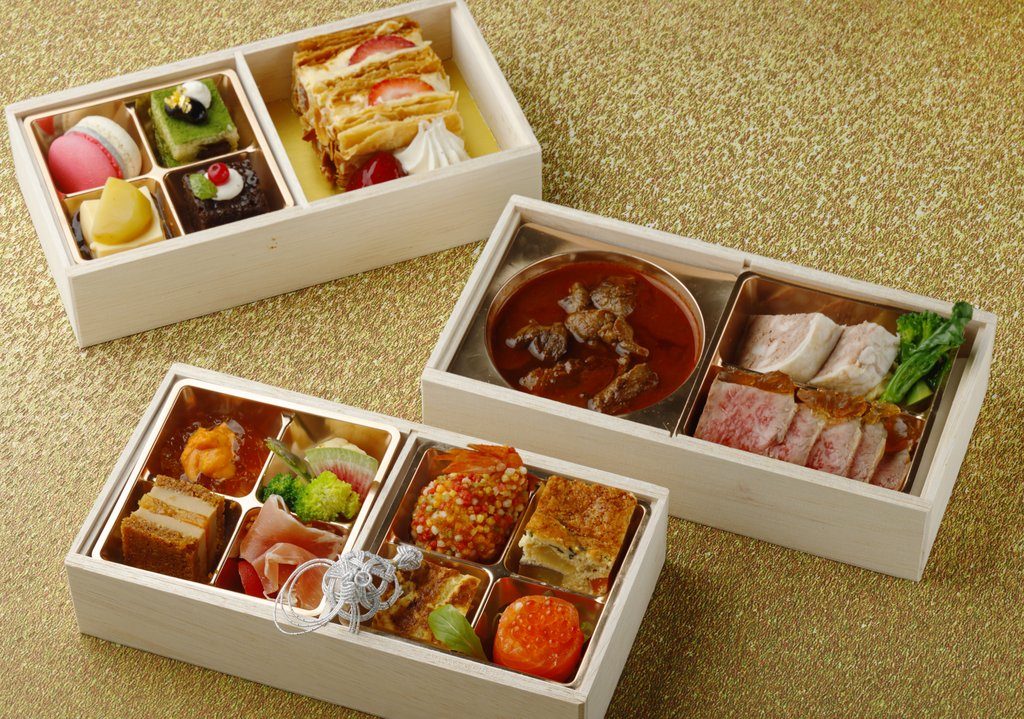 ■Sales price: 2 danju 6,000 yen (+ tax), desert jufu 3 danju 8,500 yen (+ tax)
We offer patissier specially made sweets ju including "mille-feuille of strawberry" in 2 danju of chef specialite de la maison which was bundled to eshirebata and bread to dishes of 11 items in total such as beef hoho meat stewed with red wine and foie gras and mille-feuille of bread de EPICE, roast beef or castella of scallop.
We prepared for New Year dishes of for one after a long absence to send safe meal to gathering in families kept in for relief.
Please spend a time of New Year holidays luxuriously.
[2 danju]
Beef cheek stewed with red wine
Pate, pickles
Roast beef ponzu vinegar gelee
Quiche of scallop castella
Mousse and sea urchin CONSOMME gelee of vegetables
Foie gras and mille-feuille of bread Doe pith
Fried five colors of cubic rice crackers of prawns
Roll of salmon marinade
Spanish omelet
Prosciutto ham, Caprese
Bagna cauda of vegetables
Three kinds of bread
eshirebata
[optional desert heavy (1 step)]
Mille-feuille (half size)
Sake lees gateau chocolate
Opera and black soybean of Matcha
Kurikinton pudding
Red-and-white macaron New Year holidays decoration of black sesame
-- - - - - - - - - - - - - - - - - - - - - - - - - - - - - - - - - - - - - - - - - - - - - - - - - - - - - - - - - - - - - - - - - - - - - - - - - - - - - - - - -
■Sale, offer period: <it completely needs reservations> Until Thursday, December 24
The taking over date and time: Thursday, December 31, 2020 12:00-20:00
■Sale, offer amount: 200 sets of limitation (two steps, three step polymerization meter)
■Method to make a reservation: From page for exclusive use of telephone or reservation
TEL: 03-6280-6129
-- - - - - - - - - - - - - - - - - - - - - - - - - - - - - - - - - - - - - - - - - - - - - - - - - - - - - - - - - - - - - - - - - - - - - - - - - - - - - - - - -
THE GRAND GINZA
Floor: 13F
2020.11.18 improves