Japanese scenery - from Thursday, February 4 to Wednesday, February 10 of Shimizu intellect way Japanese painting exhibition - color and peace
WATANABE Kota Solo Exhibition
Artglorieux GALLERY OF TOKYO
Gallery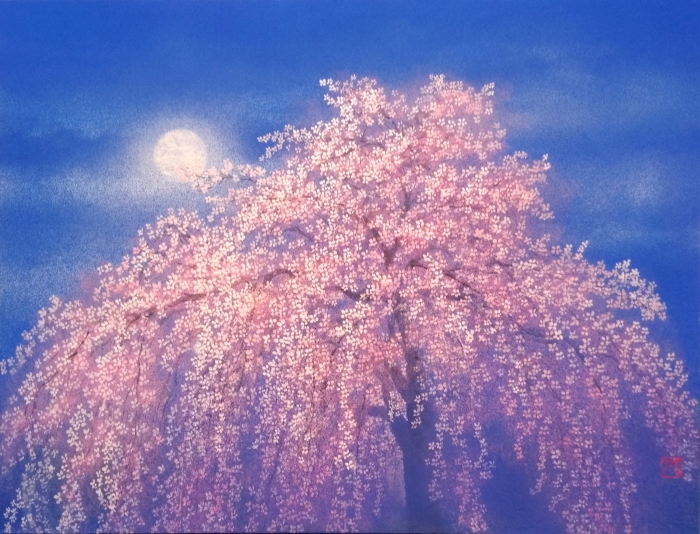 Gion weeping cherry tree 15 size P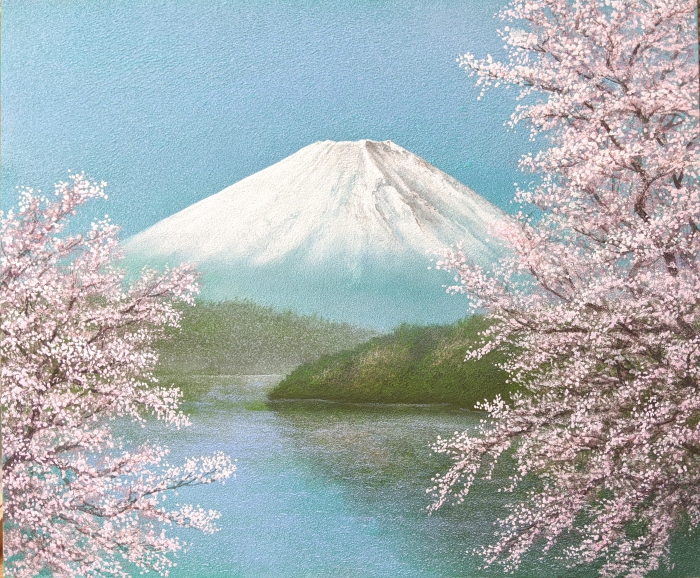 Lake Japanese apricot Fuji 8 size F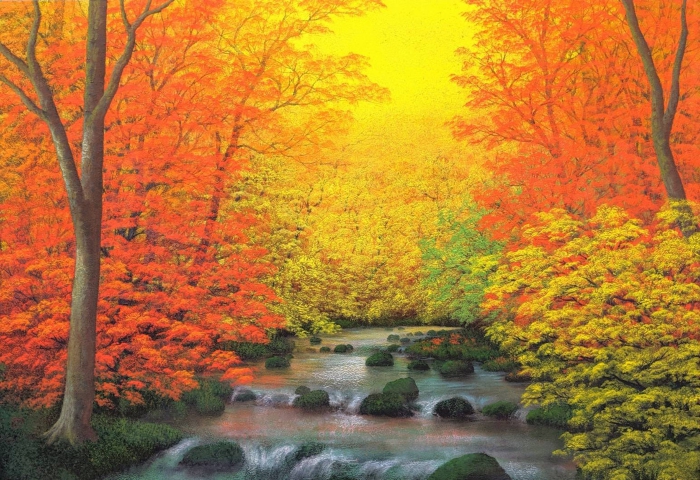 Oirase no autumn 50 size P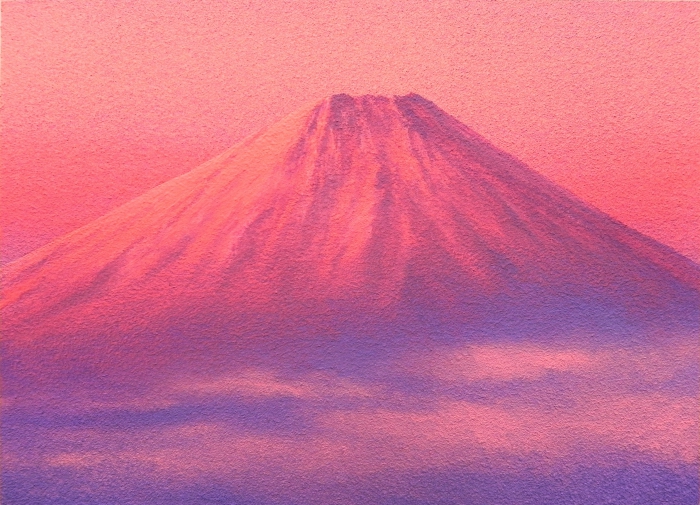 Fuji 10 size P which goes to the end
Japanese painter, Shimizu intellect way representing Japanese climate which is the mother country where we were born and raised. seisuiki where teacher is father.
We got close to art supplies of Japanese painting from the childhood period and looked at the spot of production of father near.
As for the sensitivity that studies about eight years as assistant to father, and was polished, there is personality of some Oya while learning painting in earnest at university although being young.
In spite of being work described in by style to actually go field, and to climb mountain including Mount Fuji and Mount Asama, Mount Iwate leaving for height of quality, friendliness feels, too.
By this private exhibition, we assume "scenery of color and peace in Japan" subtitle, and thought of writer who considered what you can do is loaded oneself with simply because it is the present world.
We send to people seeing beauty, ease through a feeling of feel of a material and color to have in picture unlike photograph.
Please have a look at many works which depicted land visited by oneself as "traveler's diary".
<writer greetings>
We think that it is to send to people seeing beauty, ease through a feeling of feel of a material, color that picture different from photograph has that writer can do it in the current world.
In the situation of these days, we appreciate your arriving. We are happy if we can wrap mind of me which had you see even a little with work in feeling of happiness brightly.
Seven years have passed since Kota Watanabe began his self-taught painting endeavors, and the artist will debut his accumulated works for the first time at this exhibition.
When depicting a subject, Watanabe leaves blank space throughout the composition in a manner often seen in traditional Japanese painting (Nihonga), and fills this with supplementary geometric-line patterns to convey multiple, complex thoughts and emotions together as one. In this way, he strives to express the inner truth of the painting's subject, achieving a carefully calculated depth not encountered in standard realist works.
We hope you will come down and enjoy for yourself the highly original art of Kota Watanabe at his first solo exhibition.
Artglorieux GALLERY OF TOKYO
Floor: 5F
Event name: Japanese scenery - of Shimizu intellect way Japanese painting exhibition - color and peace
Period: 2021.02.04 - 2021.02.10
It was finished
*We are closed at 6:00 p.m. on the last day
2021.02.02 improves