Steamed Chiho Exhibition-Express Place-4/22 (Thu)-4/28 (Wed)
Chiho Yonemusi Exhibition  ーEndless placeー
Artglorieux GALLERY OF TOKYO
Galley

Rain No. 100 F on weekends in Tokyo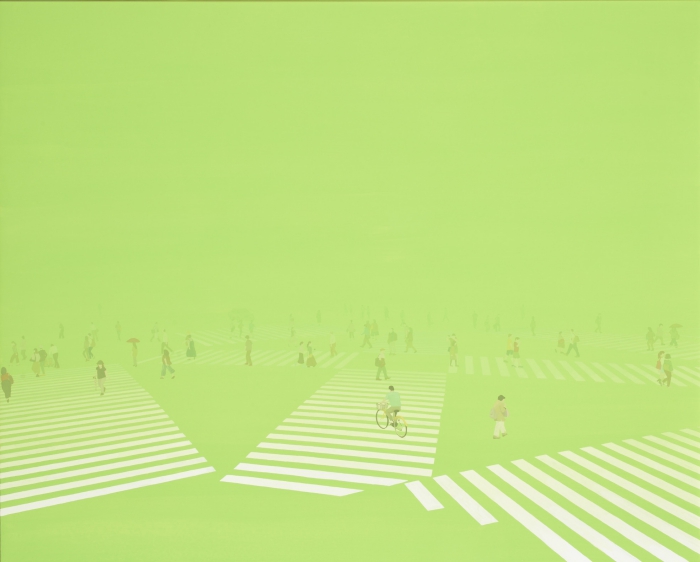 No. 100 F beyond the intersection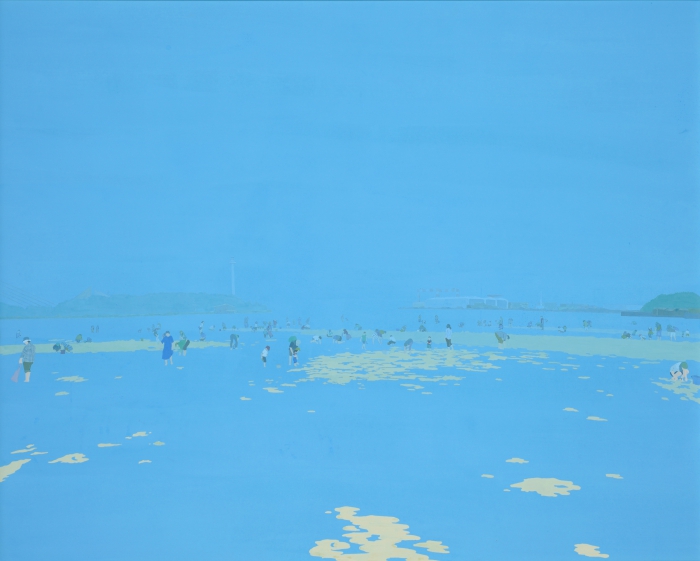 Hot air No. 100
"As it gets far away, it's hazy and invisible. I want you to feel the other side."
Chiho Yonemushi draws a flat screen with even colors.
The work is based on a familiar casual place and scenery.
There is no clear answer in the world like the white day dream that she expresses, it is everyday and extraordinary, and fixed concepts such as time and space do not pass.
It makes you imagine a wide variety of values.
I hope you will take this opportunity to visit us.
"As it becomes far, the landscape which is overshadowed and isn't seeming any more. I want you to feel the other side."
Yonemushi Chiho who repeats the color and figures a flat screen equally.
A work is produced based on the close casual location and landscape.
A clear response is the daily life which doesn't exist in the world like the daydream she expresses, and it's extraordinary.
The fixed concept such as time and space isn't in common use. You make something to see imagine various senses of values.
We hope that you will take advantage of this opportunity and come to view the artist's works.
Artglorieux GALLERY OF TOKYO
Floor: 5F
Event name: Steamed Chiho Exhibition-Express Place-
Period: 2021.04.22 2021.04.28
It ended
*Closed at 15:00 on the last day
2021.04.20 Up